Don't Let

Cybercriminals

Make You A

"Sitting Duck!"
Cybercrime is at an all-time high and hackers are setting their sights on small and medium businesses. But you don't have to be their next victim!
Our Cyber Security Assessment will uncover just how secure your business truly is, identifying specific areas where your security needs improvement as well as providing our recommendations to increase your overall protection from today's cyberthreats.
Our Cyber Security Assessment will answer these very important questions:
What is lacking in your security right now?
Are your systems truly backed up?
Are all of your patches and updates properly installed?
What third-party cloud apps are you using?
Where are you exposed to risk in your security?
How are employees using your company-owned devices?
During our Cyber Security Assessment We Will:
Check your backups
Check your firewall
Check your patches and updates
Perform a penetration scan
Perform a share vulnerabilities scan
Perform a content filtration scan
Create a customized "Report Of Findings" to deliver to you following our initial Assessment meeting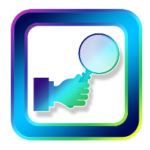 Fill Out This Form To Sign Up For Your Free Cyber Security Assessment