Fast and Responsive Computer IT Services near Fairfax, VA
Is your current IT company taking too long to respond to your issues? Are you tired of wasting time sitting on hold with tech support while your employees' productivity plummets? Then it's time you partner with a new provider of computer IT services for small businesses!
Computer Services Unlimited has spent more than 30 years building a strong reputation as an IT company providing current and cost-effective business computer services. Our medium-sized and small business owner clients trust us as their IT consulting company to manage their IT needs with dedication and expertise.
If you are a small business owner searching for a new managed IT service provider in the DC Metro area, give us a call today! When your company's network is running slow or causing problems, we'll help you and your team get back to work quickly!
Start enjoying fast, friendly, and highly responsive business computer services for your small to medium-sized business. We serve companies in Chantilly, Fairfax, Reston, Leesburg, McLean, Washington DC, and all surrounding areas. Get started with a FREE network audit and consultation today.
Get a Customized IT Support Plan
If your current IT plan features services you don't use, you're paying for things you don't need. Get a customized IT support plan that benefits your business from an IT company specializing in small business IT support services.
One size does not fit all, and every business should have a customized IT plan. That is why we listen to all your IT concerns and needs as a small business owner to develop a customized plan to fit your specific business. Why pay for services in a set plan that you don't need? Read about our business computer IT services below and reach out to see how we can customize an IT plan to suit your business's needs.
Compliance Services
Like many small businesses in the DC metro area, you may contract with the Department of Defense for various reasons. When this is the case, you must follow strict CMMC requirements to keep their contracts with you. We can help you achieve and maintain your CMMC certification so you don't risk losing your important DOD contracts.
Cybersecurity Training

Did you know that your employees are your biggest online threat? They unknowingly click on links in phishing emails, set easy-to-guess passwords, and share personal information on social media. All these common practices practically roll out the red carpet for cybercriminals. Fight against cybercrime with our cybersecurity training.
Why Choose Us as Your IT Company?
When you choose us, you are choosing a respected and trusted business computer services company with more than 30 years of IT experience.
Superior Customer Support
Nothing is worse than having a major issue with your network and sitting through a series of phone prompts just to reach a service technician. When you call us, you will always reach a live person who will resolve your issues quickly. And, when you have an emergency or need after-hours help, we ensure you get the support you need to get back to work. Our remote support specialists are always available to help, even if we can't get a tech out immediately to your location.
Expert Staff
Your IT security solutions team should be well-educated in various types of network and IT issues and the latest compliance requirements. We invest in our staff by offering them ongoing training, including HIPAA compliance and the latest technology and information systems. We believe in pushing ourselves as an IT company to stay on top of the latest technological advances and growing IT needs that small businesses like yours have.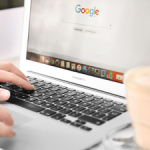 Commitment to Our Clients
We value our medium-sized and small business clients and dedicate our time to their specific company needs. We execute our managed IT solutions with expertise and professionalism while also speaking to our clients in terms they will understand. We are committed to providing solutions to your IT problems so you can get back to focusing on running your business instead of worrying about IT nightmares like lost data, cybersecurity breaches, phishing schemes, and more.
Your Small Business Deserves Specialized Attention
When your business needs computer IT services, you don't want to be just another number in the system. You need personalized services that get results quickly so you can focus on running your business. You should partner with a company that understands small business IT support services.
We understand small business needs as a small, family-owned, operated IT company in the DC Metro area. We focus on being an IT consulting firm you can trust and count on every day as a small business owner. Our reputation—built over the last 30+ years—is that of trust and expertise because we genuinely care about helping your business succeed.
Every relationship we have with our clients is valuable. You're never just a number to us. We always keep the "yoU in CSU" by putting our clients first, and we look forward to making their business dreams easier to achieve by providing the highest quality IT service.
Get Dedicated Small Business IT Support Services
If you're a company that relies on technology and information systems for daily operations and has 10 to 50 workstations (even up to 100), you're the kind of client we often work with. Our computer IT services company works with a broad cross-section of industries and business sizes.
Whether you are a small or midsize business, we provide a range of managed IT services, IT consulting, and on-site and remote computer support in Chantilly, Fairfax, Herndon, Reston, Sterling, Dulles, Leesburg, McLean, Tysons, Vienna, Burke, Oak Hill, Washington DC, Rockville, Bethesda, Annandale, Alexandria, Springfield, and all surrounding cities. Don't see your city? Don't worry—we will go there—just give us a call at 703-968-2600.
What Our Customers Are Saying
Wonder what it's like having small business IT support services from us? Learn about it from some of our happy customers!
We Took the Leap to Have Our Systems Monitored Consistently
CSU was instrumental in defining deficiencies within our computer equipment and network. They provided us with recommendations and a proposal to watch our Server 24x7, something we had never done before. Now if our Server has problems, CSU knows about it immediately and is able to remedy the problems, most times remotely. In addition, our operating system is kept up to date, as well as our virus protection. All of this is done without it affecting our daily use of our systems. We have been very pleased we took the leap to have our systems monitored consistently and we are very pleased with the staff's technical abilities and customer service.
Dr. Luce DVM, Aldie Veterinary Hospital
Their Skilled Team Works Hard To Ensure Our Full Functionality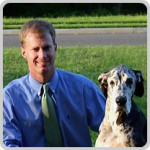 The ABRA gives us the ability to function in an electronic medical record environment with the confidence that we have constant redundant backup. We have already relied on this fallback server one time when we had to have a raid hard drive replaced on our main server. The technology allowed us to continue providing patient care with minimal interruption. The best outcome of using CSU's ABRA service is having access to their skilled team for other IT issues that may arise in our practice. In the example above, Chuck Sherman helped repair the hardware issue that we had on our main server so that we could get back to full functionality.
Dr. Taylor CEO, Centreville Animal Hospital
They work remotely and are ready at a moment's notice

We are a large staffing agency, providing nurses for INOVA Fairfax Hospital. Our staff is available to the hospital 24/7 and we have to be able to provide nurses at a moment's notice. We are very fortunate to have found Computer Services Unlimited. They were able to stabilize our systems when they took over our network. They established a work from home policy for our company and trained our staff on how to log in remotely. If any of our staff has a problem, they call CSU directly and are taken care of immediately.
Jim CFO, Progressive Nursing Staffers
Our 'Up Time' Has Greatly Improved!
Ah computers! We can't live without them! So what happens when you have to live without them? At some point, at some time, something is going to happen to your critical data. Your server will go down or the work station of a key employee will go down. It could be from a virus on one user's computer or worse yet, on the server. It could be the hard drive has had it or it could just be full. Your e-mail could get a virus and you can't get or send e-mails. The possibilities are endless. Now your business is down. You can't process payroll, can't pay bills, can't get out that deadline filing or report. What happens if this goes on for a week or more? What's a week of work worth to you? What if you could have prevented it?
You can prevent it. CSU's GridWatch monitoring makes sure that you are protected from viruses and hard drive failures. Their monitoring ensures that your computer systems run smoothly as they are supposed to, so that you can focus on your business. Our 'up time' has greatly improved since coming onboard with CSU's management. I highly recommend it.
Joan Office Administrator, Cadeaux, Taglieri & Notarius, P.C
Get Trusted Computer IT Services for Businesses Throughout Fairfax and Loudoun Counties
Maybe you're concerned with the current rising costs and time-consuming support of your IT company and the business computer services they offer. Or perhaps you are just running short on time because of your expanding business and need a helping hand. Whatever your reason, we can help you with quality computer IT services today.
With our small business IT support services, your business can save money and time today! Get help with managed IT services, network solutions, IT support, disaster recovery, and more by scheduling your FREE network audit and consultation.