Reach Your Business Goals Faster with IT Consulting Services in the DC Metro Area
As a business owner, are you tired of grappling with technology challenges that hinder your business's growth and productivity? Do you wish you could get your technology to work for you instead of the other way around? Perhaps your employees are busy fixing their own recurring IT problems, so they're losing valuable productivity time. Maybe you have an IT guy at your company, but he is so inundated with day-to-day issues that he doesn't have time to improve your systems or ensure your technology is ready to grow with your company.
Your technology should drive your business growth, not cost you money or hold you back. But with all the technology you need to run your business, it can be hard to make sense of it. You need IT consulting services near the DC Metro Area, that work hard to solve business challenges like these using technology that is right for your company.
Technology consulting firms like us at Computer Services Unlimited will talk to you about your business, how it has evolved, and where you envision it going in the future. Using that information, we can help you create a plan that cohesively combines all the different software vendors you currently use and how they will need to work together in the future.
When you have less than 50 employees, IT consulting services near the DC Metro Area are perfect because they are affordable and can help propel your business forward faster than doing it on your own. Don't let technology challenges hold your business back any longer. It's time to take action and find the transformative solutions you deserve. Book a one-hour consultation with CSU today, and let us guide you toward a future where technology empowers, rather than hinders, your success.
Free 1-Hour Consultation
Fill out the form below to schedule your free one-hour consultation.
What Does an IT Consultant Do?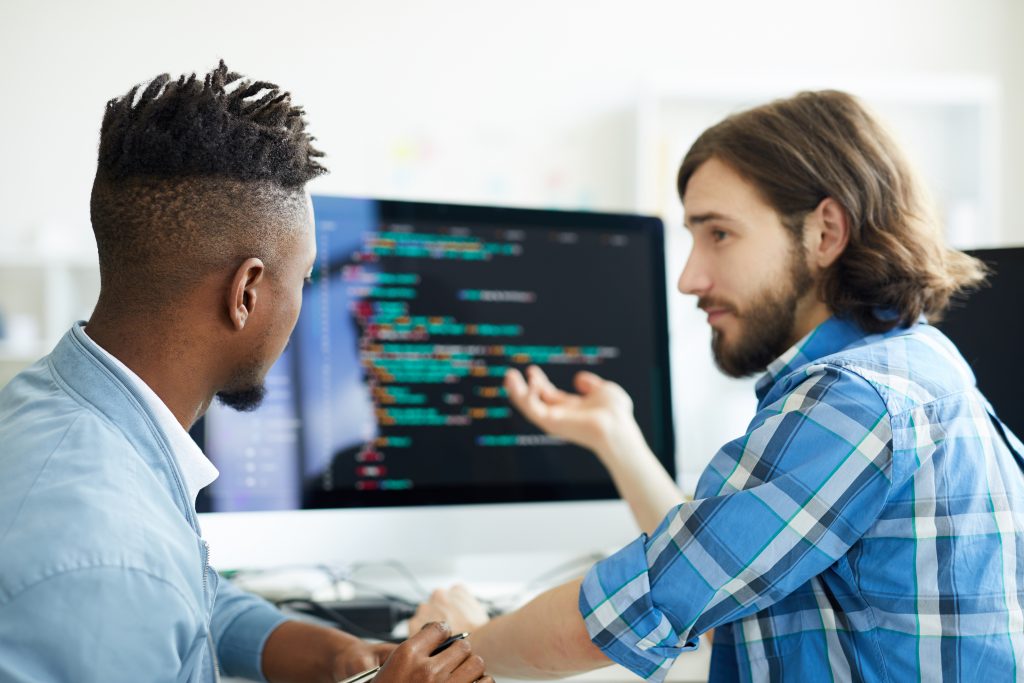 IT consulting firms in the DC Metro Area, play various roles for businesses like yours. From vendor management to IT project managers, and even cybersecurity tasks, we can help your business with these and so much more.
Are you tired of paying your employees to interact with your software vendors? IT consulting services near the DC Metro Area, become an extension of your business and coordinate all your separate vendors together so that they "get along" and "play nice." This business process management helps your business run smoothly and efficiently.
IT consultants also work to fill the role of IT "project managers" by successfully managing and coordinating every aspect of your IT infrastructure—so that you can focus on running your business.
Other services IT consultants can provide for your company is resolving recurring problems that hold back your employees. This business solution allows them to spend more time doing the work you hired them to do, which in turn helps to propel your business forward.
You may also consider hiring an IT consultant to locate security threats. Cybercriminals use increasingly sophisticated and advanced tactics daily, so your business is at an increased risk of data theft. When your IT department is overwhelmed with help desk tickets, you can turn to a technology consulting firm to analyze your security and protect you from cyber threats.
It can be daunting to coordinate all of your programs, employees, and technology. That is why you need an IT consultant, like us, who takes their job very seriously. We will use our expertise to develop IT solutions that match your business needs.
Get the IT Advice You Need near the DC Metro Area
As a business owner, you understand the challenges of managing your IT infrastructure. Limited resources and expertise can often hold you back from achieving peak performance and security. That's where Computer Services Unlimited, Inc. (CSU) comes in. We offer expert IT consulting services near the DC Metro Area, that provide you with the advice and solutions you need to thrive in the digital age.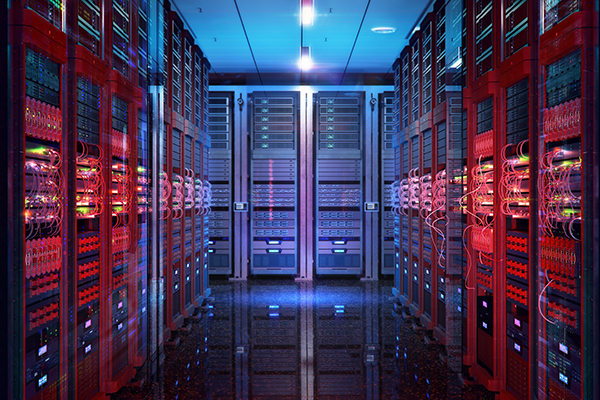 IT INFRASTRUCTURE
Your IT infrastructure serves as the backbone of your business operations. It's essential to have a solid foundation in place to support your growth and productivity. At CSU, we conduct thorough evaluations of your existing IT infrastructure, identifying vulnerabilities and areas for improvement. Our experts provide detailed reports and recommendations, enabling you to make informed decisions about optimizing your network, hardware, and software systems.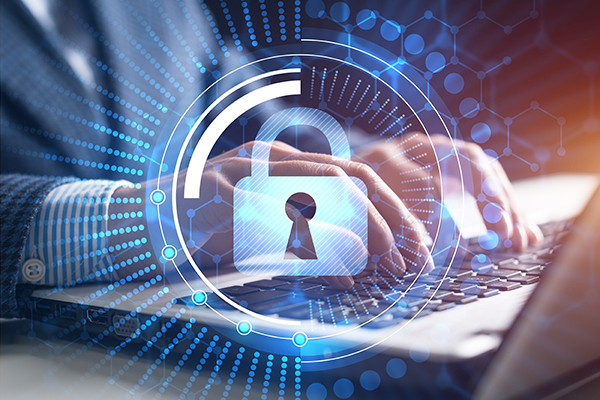 CYBERSECURITY SOLUTIONS
Protecting your valuable data and intellectual property from potential threats is crucial for the continuity and reputation of your business. At CSU, we offer robust cybersecurity solutions to safeguard your organization against cyberattacks. We implement advanced security measures, such as firewalls, encryption, and employee training, to mitigate risks. With our tailored cybersecurity solutions, you can have peace of mind knowing that your business is well-protected.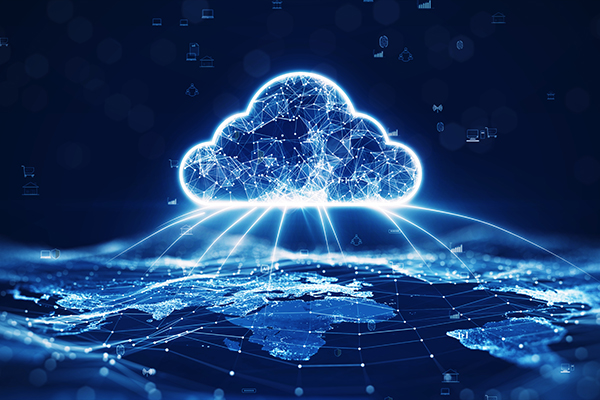 CLOUD MIGRATION
The cloud offers enhanced collaboration, accessibility, and scalability, enabling you to work more efficiently and flexibly. At CSU, we understand the benefits of cloud migration and can guide you through a smooth transition. Our experts will assess your needs, recommend the most suitable cloud solutions, and ensure seamless management of your cloud infrastructure. By integrating cloud technology into your business, you can enjoy increased productivity and cost savings.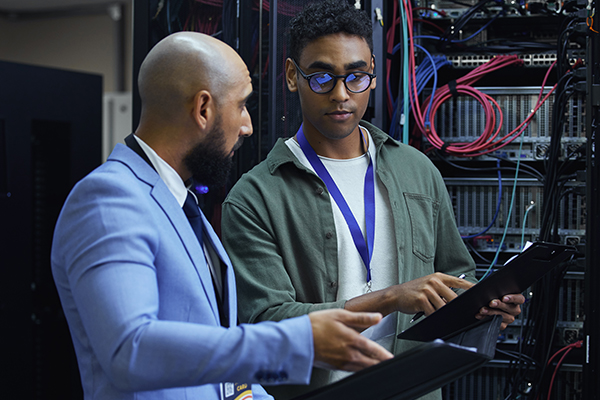 IT SUPPORT & MAINTENANCE
Technical issues and concerns can disrupt your business operations and impact your bottom line. At CSU, our dedicated team is available 24/7 to provide prompt assistance and resolve any IT-related challenges you may face. We offer proactive monitoring, regular maintenance, and rapid response times to ensure minimal disruptions. With our IT support and maintenance services, you can focus on running your business while we take care of your technology needs.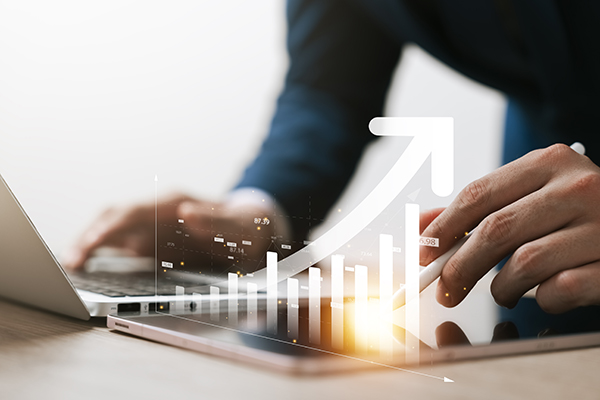 STRATEGIC IT PLANNING
Staying ahead of the competition requires strategic IT planning. At CSU, we help align your IT initiatives with your long-term business goals. Our expert consultants work closely with you to understand your unique needs and develop a customized IT roadmap. By leveraging the latest technologies and best practices, we ensure that technology serves as an enabler for your growth and success. We'll help you make informed decisions and gain a competitive advantage.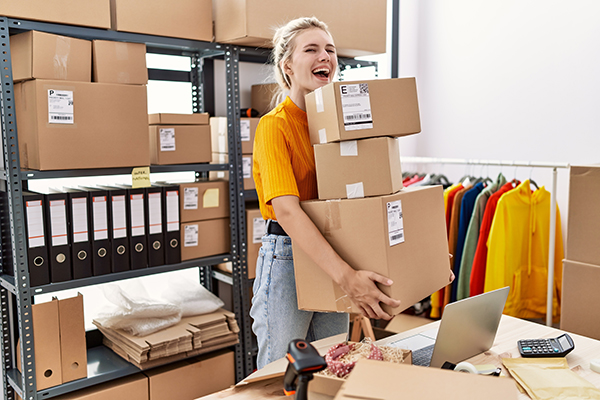 TAILORED SOLUTIONS
We understand that businesses in the DC Metro Area have unique IT challenges. That's why we offer tailored solutions that address your specific needs and goals. Our team takes the time to understand your business processes, workflows, and pain points. We collaborate closely with you to develop and implement customized IT strategies that drive efficiency, productivity, and innovation.
See the Difference in Your Business with the Best IT Consultants
Are you ready to transform your business's IT landscape? Look no further than Computer Services Unlimited, Inc. (CSU). Our team of expert IT consultants is committed to delivering exceptional service and driving tangible results for our clients. We combine cutting-edge technologies, industry expertise, and a customer-centric approach to provide you with the best IT consulting services near the DC Metro Area.
Take the first step towards optimizing your IT environment. Reach out to us today and schedule a one-hour consultation. Let us be your trusted partner, guiding you toward a future where your technology empowers your success. Together, we can make a difference in your business.
Looking for a Business IT Consulting Firm
in the DC Metro Area?
Every business deserves to have seamless and dependable IT services and solutions. But if your current IT department is too busy solving day-to-day problems or you don't have a formalized IT department, you need to hire an IT consulting firm to help propel your business forward. With Computer Services Unlimited, you'll finally be able to say goodbye to the chaos and uncertainty of managing your IT infrastructure—and hello to more dedicated time to manage your business.
We specialize in companies with 10 to 50 workstations, and work with businesses that have up to 100 workspaces. So, whether you just need some IT consulting to help fix an immediate problem or you're looking to move to managed IT services for a more proactive solution, we can address your needs.
If you are in the DC Metro area, our IT company can help you. The next time you're looking for an information technology consultant near you, schedule your free one-hour consultation. We'll help you analyze your current systems and recommend what you need to do to leverage technology to expedite your business success.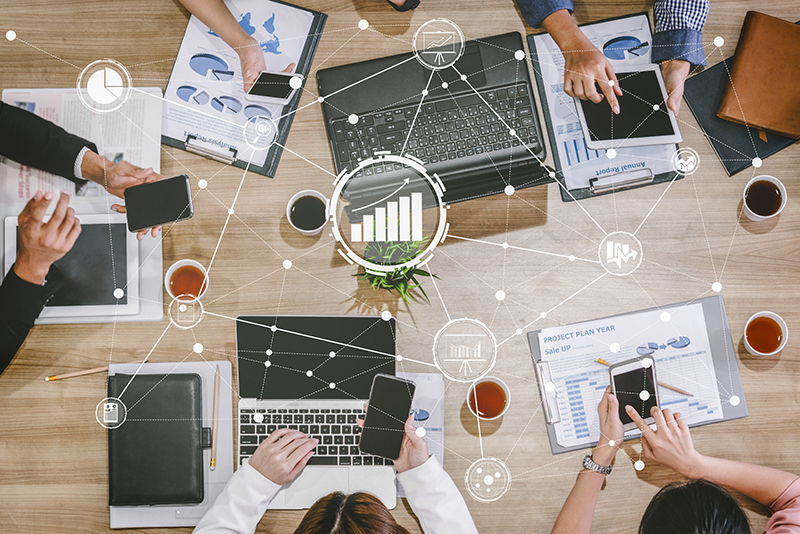 What Our Customers Are Saying
There are many reasons why you should choose us as your IT consultant. But why take it from us when you can hear straight from our customers?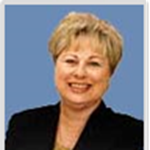 I cannot afford to have downtime
I have been working with Computer Services Unlimited (CSU) since 1993. Chuck and his team have been very helpful in providing support for our network-related issues. They take care of our server, workstations, and printers. I am a busy real estate agent and time is money. I cannot afford to have any downtime. CSU handles any problems that arise. They take the time to listen to my concerns and then advise me on the best solutions for our company.
Pat Residential Preferred Properties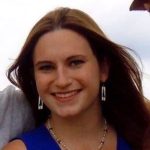 They have given us foundational knowledge in the basics of cyber-security…
I knew our practice needed better Cyber Security measures, but we didn't know where to start...
Fortunately for us, CSU's Cyber Security Audit was exactly what we were hoping it would be. They have been instrumental in making sure that our practice is protected from today's growing cyberthreats.
They have given us foundational knowledge in the basics of cybersecurity, such as common methods of hacking, why small practices are being targeted by criminals, what a cyberattack could mean for our practice and how to prevent hackers from getting into our network.
Kerry Practice Manager, Arlington Animal Hospital
Are You in Our Service Area?
We proudly serve the following areas:
• Chantilly, VA  • Dale City, VA  • Fairfax, VA • Fredericksburg, VA  • Leesburg, VA • McLean, VA • Reston, VA • Stafford, VA  • Woodbridge, VA  • Washington DC
Our expertise and experience in providing IT solutions for businesses in these areas set us apart. When you partner with us, you gain access to a team of dedicated professionals who understand the unique challenges faced by local businesses. We are committed to delivering IT services that increase productivity, enhance security, and reduce downtime for our valued clients.
No matter the size of your business or the industry you operate in, Computer Services Unlimited, Inc. is here to support your IT needs near the DC Metro Area. Contact us today to discover how we can help your business thrive in the digital age.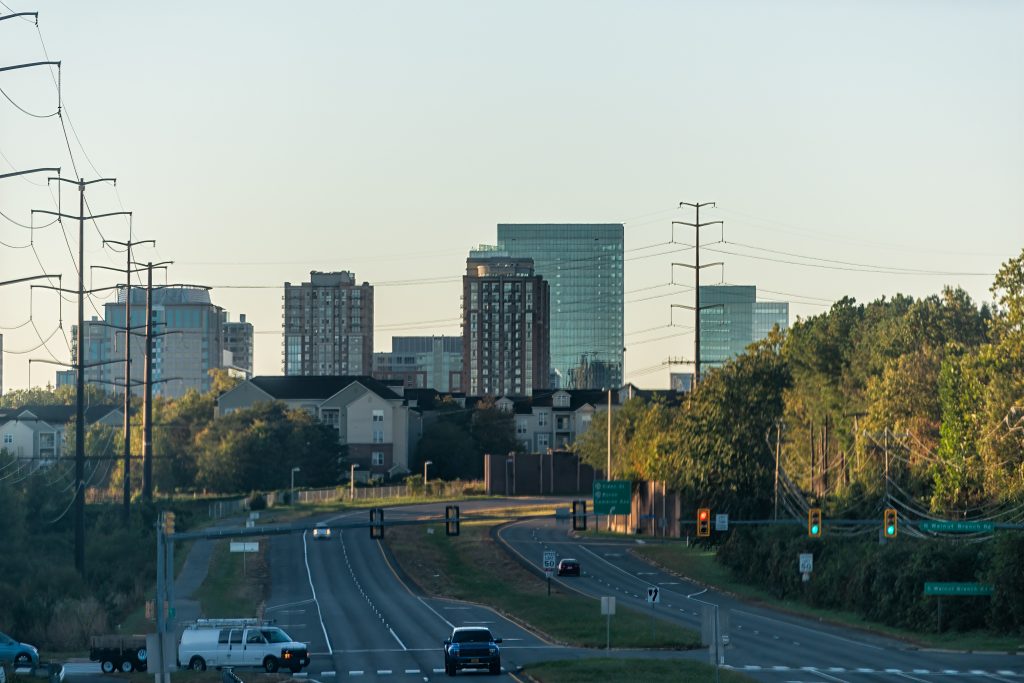 Get IT Consulting Services near the DC Metro Area, Today!
The negative effects that technology roadblocks can have on your business's success and your emotional well-being can be frustrating. Not having the technology you need to run your business effectively leads to setbacks, missed opportunities, and wasted resources.
That's why you need the comprehensive IT consulting services we offer near the DC Metro Area, designed specifically for businesses like yours. Our team of expert consultants will assess your current IT infrastructure, identify vulnerabilities, and provide detailed reports and recommendations for improvement. We'll optimize your network, upgrade hardware, streamline software systems, and protect your valuable data through robust cybersecurity solutions.
With our strategic IT planning and tailored solutions, we'll help you stay ahead of the competition and align technology with your long-term business goals. Our goal is to unlock your business's true potential by leveraging cutting-edge technologies and industry expertise.
So, don't let your IT challenges hold you back any longer. Take the next step toward transforming your business by booking a one-hour consultation with CSU. Together, we'll chart a path toward a future where technology empowers your success, where your business thrives, and where you can focus on what you do best.