Michelle Sherman – President and CEO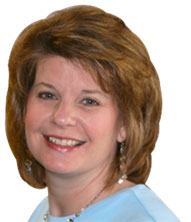 Expertise: Management, Accounting
1st day at CSU:   January 9, 1991
Hometown: Ames, Iowa
First Job: Cashier at Hechinger
Number of computers at home: 8
Favorite restaurant: Melting Pot or Olive Garden
Favorite movie: The Notebook
Favorite thing to do away from work: being a Worship leader at Lord of Life Lutheran Church in Clifton
Tech tip: "No clicky-clicky"
Read more:
I attended James Madison University where I obtained a degree in Business Administration with a concentration in Management. While I took a few classes in Entrepreneurship, I never dreamed that I would own my own business. It has been an ever-changing, evolving ride. We started the company when Main Frames ran companies and the world wide web wasn't even invented. People still used DOS and Microsoft wasn't a giant! Now here we are moving companies to the Cloud! Amazing how technology changes so fast. I am so glad that we have a team that is eager and willing to keep up, learn and adapt so quickly to all of our client's needs.
Mike Rodis - Operations Manager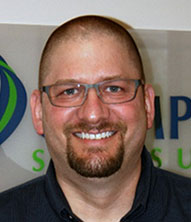 Expertise: Dispatch, Customer Service, Sales, Management
1st day at CSU:   April 28, 1997
Hometown: Herndon. VA
First Job: Comfort Inn
Number of computers at home: 5
Favorite restaurant: Blue Ridge Grill or anything Mexican
Favorite movie: Pulp Fiction
Favorite thing to do away from work: Hanging out with my wife, 3 kids and 2 dogs
Tech tip: "Do not click on an email attachment or link if you do not know the sender or are not expecting the email"
Read more:
I began my employment at CSU as a printer technician back in 1997.  I was one of the first employees that Chuck and Michelle hired when the business still operated out of their house.  I took a leave of absence from 2004-2008 to move down to Florida to see if I was capable of living through hurricanes… I loved the sunshine and beautiful weather… the hurricanes, not so much! In 2008 I decided I had had enough! I called Michelle and told her I was thinking of moving back to the DC area and would she consider having mem come back to work at CSU. Luckily, she didn't hesitate. She even offered to set up a cot for me at the office!
Since coming home, I have been a CSU dispatcher and then moved to an inside sales position.  Wearing so many hats over the years has given me a true perspective from the customer's viewpoint and I am usually able to remedy many issues before they are ever escalated to our service department.
Heather Marie Fernandez – Marketing Assistant
Name: Heather Marie Fernandez, "Marie"
Expertise: Marketing
1st day at CSU: May 23rd, 2016
Hometown: Fairfax, VA
First Job: Sales Associate at Aerie
Number of computers at home: 4
Favorite restaurant: Otani Japanese Steak House
Favorite movie: Titanic
Favorite thing to do away from work: Write, hang out with friends and play with my new kitten.
Tech Tip: "When in doubt, call CSU."
Read More:
I graduated from Virginia Tech in May of 2016, where I received a BS in Culture, Regions and International Development Geography, with minors in Meteorology and Creative Writing. Following graduation, I immediately began working for Computer Services Unlimited as a marketing assistant, as I've interned here the past 2 summers, and have enjoyed the creative outlet that working for CSU's marketing has given me.
Bonnie Short – Part Time Administrative Assistant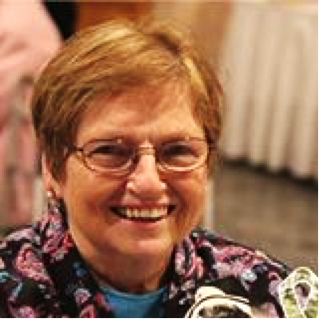 Name: Isabella Short, "Bonnie"
Expertise: Administration
1st day at CSU: November, 2015
Hometown: New York City
First Job: Clerk at Woolworth
Number of computers at home: 3
Favorite restaurant: Longhorn or First Watch
Favorite movie: Officer and a Gentleman
Favorite thing to do away from work: Knitting, reading, travelling and spending time with family and friends
Tech tip: "You can always try restarting it."
Read more:
I have been a neighbor of Michelle and Chuck's for 24 years and have found it interesting to watch their growth. Having been retired for 10 years I had been looking for something extra to do, when Michelle casually commented that she needed to hire another Intern. To that comment I replied, "How about a retiree?" and the rest is history. Working here has been a joy and challenge but I love learning new things.