Looking for an IT Company Near You in Fairfax You Can Trust?
Get Customized IT Solutions to Drive Your Business
Twenty-six years ago, our service manager, Chuck, decided that he wanted to run his own computer repair company. He had seen the occupational, financial and even emotional damage that could be done by faulty, unreliable computers and realized how much good he could do with his natural problem-solving ability. He began working out of his basement and quickly built a reputation for his ability to repair computers.
As more and more businesses reached out to Chuck, he realized that he would not be able to give his customers the very best IT services while also handling the invoicing, receivables, taxes and other paperwork required to grow a business. That's when CSU's President, Michelle, became involved full-time. Michelle's Business Management degree from James Madison University helped her to propel CSU to the next level and soon they were moving out of the basement and into the front running of competitive IT companies (and into an office!)
CSU's humble beginning has reinforced our philosophy of keeping "yoU in CSU" by putting our customers first and helping them in any way that we can. As a small, family owned and operated business, we are able to have a more personal, one-on-one connection with our clients and that connection is something that we truly value. So, while the technology may have changed over the years, our IT company's dedication to caring for our clients' IT services so that their businesses can prosper has not.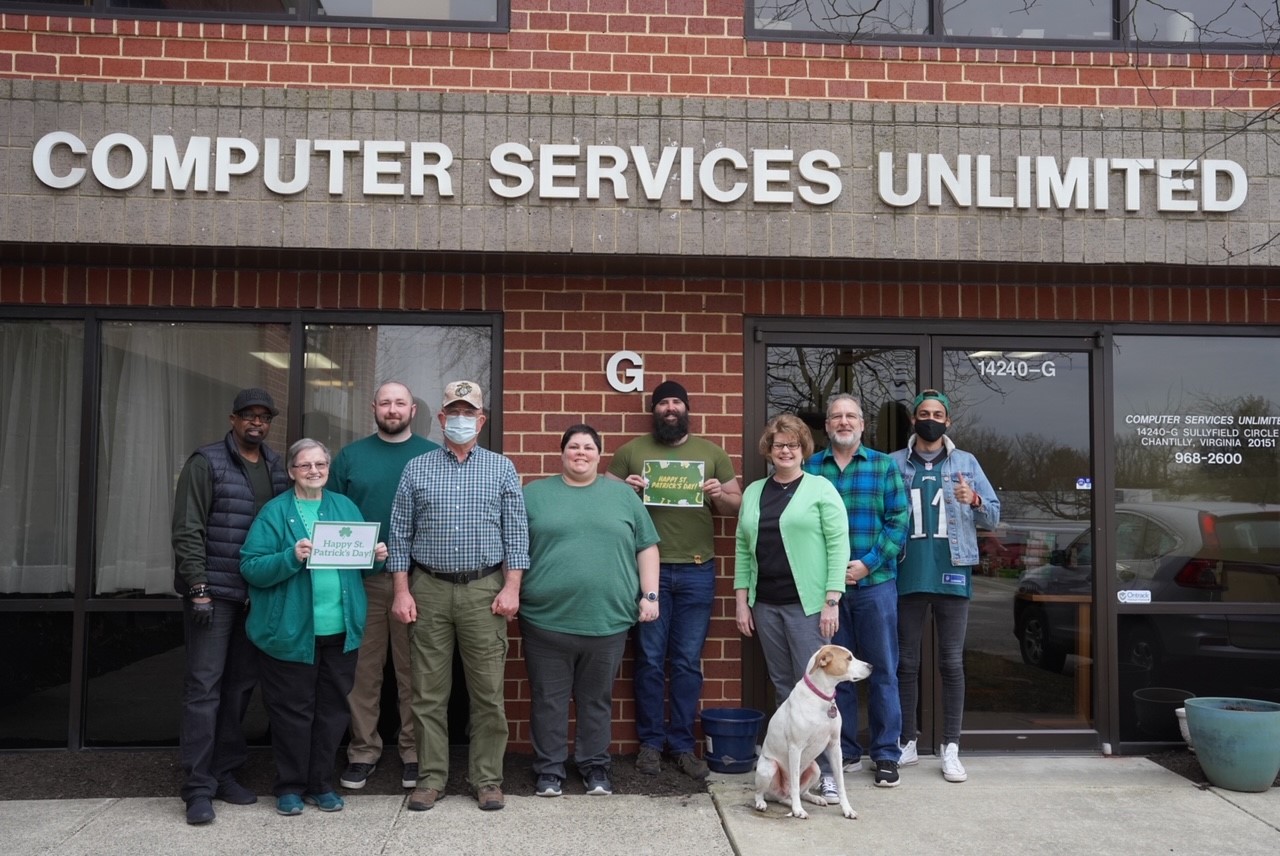 CSU Team Pictured (left to right): Melvin, Bonnie, Will, Dave, Jenn Brad, Michelle, Chuck, Gio
CSU Today.
After 30 years, here's why so many businesses continue to depend on our IT company for complete IT services and support:
We answer our phones live and provide our contract clients with after-hours numbers to reach us in emergency situations. This means that you always have a way to contact us. You will never be left without support.
We stand behind all of our work with a "Thrilled Today Or You Don't Pay Guarantee". If you are ever dissatisfied with the IT services we provide, we will make it right, or you don't pay – Period.
All of our staff receives ongoing training. From the latest technology to HIPPA compliance, we are trained to make sure your operation runs smoothly.
We staff remote support specialists, which means that you don't have to wait for us to drive to your location to fix a problem – which is a HUGE plus in the DC Metro area!
Our custom service packages deliver what you need and want without overstepping the boundaries of your budget.
REPUTATION:
Computer Services Unlimited has built a strong reputation in the D.C. Metropolitan and surrounding areas by providing our clients with current, cost-effective IT services that are customized to their specific needs and goals. Additionally, CSU ensures that client needs are met in a fast, friendly manner from every member of our team.Our clients tell us that what sets us apart from other IT companies in Fairfax County is: our dedication to their specific company's needs, our expertise and professionalism with regards to providing each IT service, our ability to speak to the client in terms that they understand, and our commitment to providing solutions to any and all IT problems so that they no longer have to worry about them and can focus on running their business instead.
EXPERTISE:
We offer an array of IT services that can be tailored to your needs, including:
AREAS COVERED:
We provide a range of Managed IT Services, IT Consulting, On-site and remote support in Chantilly, Fairfax, Herndon, Reston, Sterling, Dulles, Leesburg, McLean, Tysons, Vienna, Burke, Oak Hill, Washington DC, Rockville, Bethesda, Annandale, Alexandria, Springfield, and all surrounding cities. Don't see your city? Don't worry – we go there – just give us a call – 703-968-2600.
Get managed IT services from an IT company near you that will give you more reliable performance and predictable expenses. That means increasing the productivity from the technology you've already invested in, while reducing the total costs of IT problems and the resulting downtime. You can depend on our IT company to get the job done correctly every time.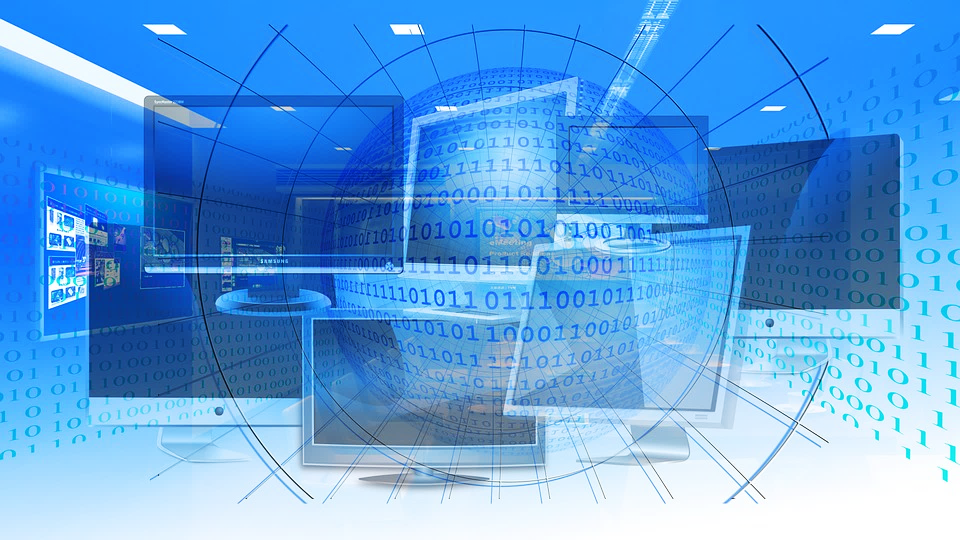 We are confident in our IT abilities at CSU, which is why we'd love to introduce ourselves and our services to you, FREE of charge with our FREE 30 Minute Network Audit. While we are certain we will deliver valuable IT information that your company needs, we don't believe that you should have to risk your money to find out. Let us show you why we continue to be one of the most trusted IT companies in the D.C. Metropolitan area after so many years!