Backup and Disaster Recovery in Fairfax, VA
Your data is essential to running your business. Imagine if one day all your files, tax records, and client information were gone. How long could your business survive?
Every day, your data is at risk from drive failure, natural disasters, hackers, and more.  Regardless of your business size, you need a dependable backup and disaster recovery service to mitigate your risks and keep your data safe. Computer Services Unlimited in Fairfax can deliver just that. We will help you put a data recovery process in place, so you can be confident that your valuable data is safe, no matter what happens.
What are Data Recovery Services?
When your data is because of a natural disaster—or even worse, it's stolen—you need a reliable way to get it back. Data recovery services help you recover data that is corrupted, lost, or deleted. Data backup and disaster recovery services should be a part of your business continuity plan because you never know when disaster may strike.
Don't let the unexpected ruin your company! Get peace of mind with backup and data recovery solutions from Computer Services Unlimited. Start by learning if your network and data are secure. Contact us today for a FREE 30-Minute Network Audit.
Strengthen Your Business Continuity Plan with Data Backup and Recovery Services
Today's digital world is full of opportunities that can help your business grow. But technology can also leave you vulnerable to data loss if you're not careful. A business continuity plan outlines how your business will survive in the event of a disaster.
Strengthen your business continuity plan with backup and recovery services from Computer Services Unlimited. We specialize in data recovery in Fairfax, VA, to help your business get your critical data back quickly. When disaster strikes, here's how our proven data recovery process will help protect your data:
Plan for unexpected issues - Unexpected computer problems, such as drive failure, can happen to everyone, and they can happen at any time. Take preventative measures today to secure your network.
Safeguard and defend your business - You focus on running your business while we work to protect your data, network, and system from hacking or virus threats.
Ensure quick recovery time - When your network does go down or external hard drives fail and data is lost, we'll have it back for you in no time.
You Can't Afford to Ignore Data Backup and Recovery
Backup and disaster recovery may be the most important service you'll ever need.  A single fire, flood, or power outage can cost thousands in physical damage, downtime, and lost revenue. But the cost of data loss can be catastrophic. Your business can't function without your data, which is why most companies that suffer massive data loss do not survive.
What's worse, many businesses are unprepared to handle data breaches from theft or hackers. Don't be fooled into thinking that your business isn't a target for cybercriminals. Hackers are targeting SMBs in Fairfax, VA, just like yours.
The best way to protect your business is with secure data recovery and data loss solutions from a reliable IT company like Computer Services Unlimited. Get started today with a FREE 30-Minute Network Audit.
What's Included with Our Backup and Recovery Services?
When it comes to your data, we understand that you need it to be secure but available whenever you need it.  We specialize in computer, data, and hard drive backup, as well as system recovery. Our unique system backs up all of your domain and server information and stores it on a secure, off-site server. When disaster strikes, you'll always be able to access your data quickly, making the data recovery process seamless in many situations.
We also understand that as an SMB, you have a limited IT budget. Managed IT services from Computer Services Unlimited provide you with more reliable performance and predictable expenses. That means increasing the productivity from the technology you've already invested in while reducing the total costs of IT problems and the resulting downtime.
Make sure you take the necessary steps to protect your business. Get even more valuable insights by reading Backup Planning: How to Protect Your Business.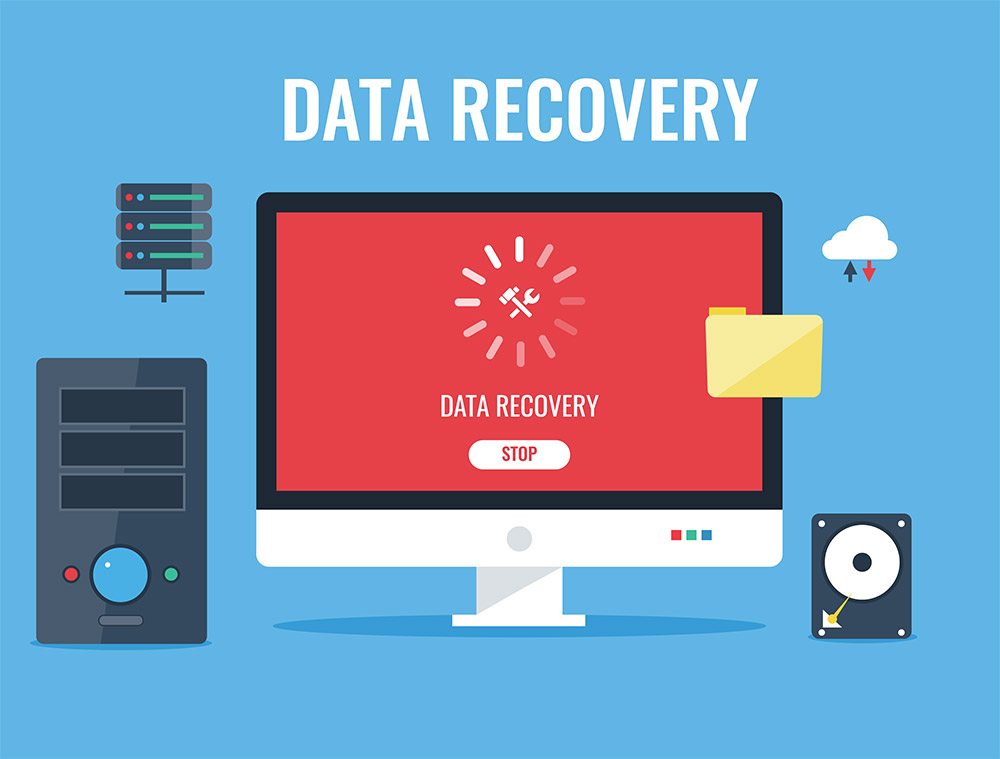 Ongoing Backups
We secure your data with continuous remote backups to ensure you will always have access to the most current data if an issue should occur. These ongoing backups are stored off-site from your location to best protect your data from disasters and drive failure.
Rapid Response
If you have a problem, you will always be able to get in touch with one of our dedicated IT professionals who can walk you through what to do next. We also continuously monitor your network and reach out if we see a problem. This reduces turnaround times to fix problems and keeps your network running smoothly.
Industry Compliance
Does your industry have specific requirements for data collection and storage? Do you rely on specialized industry software every day for your operations? Based on our more than 25 years of experience, we understand the attention to detail and level of protection you need to remain compliant in your industry.
Continued Monitoring
We continuously monitor your network and proactively make sure your systems are behaving correctly. If an issue occurs, we alert you and discuss the next steps to take, such as beginning the data recovery process. Take the worry out of monitoring your own systems by letting us handle it for you!
Backup and Recovery Is Just One of Our SMB IT Services
We offer data backup and disaster recovery in Fairfax, VA as part of our many managed IT services. If you have from 10 to 50 workstations, you're the perfect fit for our IT company. We serve industries of all types, so we're likely familiar with your requirements and can get up to speed quickly.
If you need IT support, give us a call at 703-968-2600. We have clients throughout Fairfax County and the Metro DC area.
What Our Customers Are Saying

There Is No Longer A Need To Worry About The Security Of Our Patients Data
In our line of work, we need to have very good data and data backup to protect our patient's information. Now that CSU has set up our backup, I have complete peace of mind that it's all safe and secure. I feel that it's much better to have a total backup solution that you just don't need to worry about.
Having that backup through ABRA, a snapshot every 15 minutes, makes me feel very confident that the information, if we ever had a disaster here, a fire or a power outage that crashed the server, or something of that disastrous nature, we wouldn't lose our patient's information. It's like an insurance policy for our data.
Katie  CEO, Chesapeake Veterinary Cardiologists Associates

They recovered all of my pictures
We are so fortunate to have found CSU. We can call them from anywhere we are traveling and they respond immediately. I really like that they have live people answer the phones that can actually answer my questions! During a recent trip, my laptop was crushed. I was devastated and so worried about everything on it. I called CSU, we sent the laptop overnight to them, they were able to recover my data, build me a new laptop and then sent it back to me overnight. All my data, all my pictures, everything was there! They are fantastic people to work with. You can see my crushed laptop on their Facebook page! 
Barbara