Get the IT Support in Reston, VA, Your Business Deserves
Information technology problems got your business down? Are you tired of IT services that take forever to respond, and when they do, they can't fix your technical issues remotely? You're left waiting hours for tech support to drive to your location in Reston, Virginia, while your workers are at a standstill.
Ditch your current technical support and turn to the responsive, friendly experts at Computer Services Unlimited, Inc. for IT support in Reston, VA. A live person always answers our phones and with our remote support, you know you'll get the quick resolution you need. Get in touch with us today to get started!
Premier IT Services for Small Businesses in Reston, VA
If your business is in the beautiful town of Reston, Virginia, or any nearby town in Fairfax County, you already know how recreationally rich this area is. The abundant parks, lakes, shopping opportunities, dining experiences, and golf courses make it attractive to residents and businesses. It's no wonder it was named the Best Place to Live in Virginia by Money magazine in 2018!
A wonderful area to live and work in deserves technology solutions for small businesses that deliver comprehensive managed IT support, cybersecurity protection, VoIP phone, compliance services, and so much more. With your computer network protected from cyber-attacks and always friendly tech support experts on your side, you can reach your business goals faster than you ever thought possible. Get in touch with us today to access the best IT support services in Reston, VA from us.
What Every Business Owner Must Know About Hiring An Honest, Competent, Responsive And Fairly Priced Computer Consultant
Does This Sound Like Your Company?
For companies that need IT support, Reston, VA, is the perfect place to operate because it's within our service area! We help clients with cloud services, computer problems, IT consulting services, cybersecurity services,  data backup, disaster recovery, and more. Get cost-effective, enterprise-level IT support services for your small business in Reston, VA, today, no matter how many employees you have!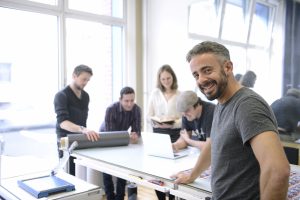 5-24 Employees
You may have a small team, but that doesn't diminish the impact you have on the beautiful Reston, VA, area. Unfortunately, a small team also makes you a prime target for cybercriminals who aren't expecting you to have the same level of network security as larger companies. See how our 24/7/365 network monitoring and small business IT support services have helped owners like you get protected.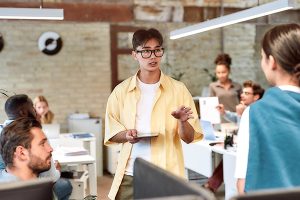 25-94 Employees
Getting small business IT support in Reston, VA, doesn't have to be time-consuming to get started. With our wide range of IT services and more than 30 years of experience helping companies of your size, you can count on us to keep your business safe from old and new threats alike! Learn how we can provide support services for your Reston business with 25 to 94 employees with our quick response times.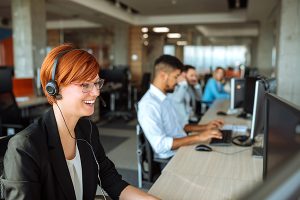 95+ Employees
Mid-size businesses need an IT environment that experiences less downtime and more protection from data breaches. That's why our support technicians are thrilled to help businesses with more than 95 employees get the comprehensive security and support services they need to remain competitive in today's economy and protected from cybercriminals.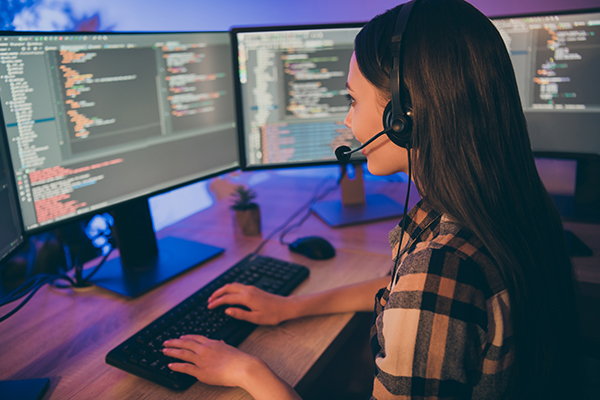 Why You Need CSU, Inc. IT Services for Small Businesses in Reston, VA
When your company needs IT services in and around Reston, VA, turn to the support staff at CSU, Inc.! Our highly qualified help desk support services can help your business experience less downtime, better protection against data loss, and less than one-hour response times. Even if you have an in-house IT support staff, we can come in alongside your staff and take care of the mundane IT tasks while they handle other issues.
Please don't settle for IT support services that are time-consuming, expensive, and don't support a wide range of computer users when you need them. Instead, choose the team with more than 30 years of experience which makes your company a priority—CSU, Inc.!
Ready to Talk to IT Support in Reston, VA?
Stop wasting time with other IT service providers who take too long to respond and can't fix your issues quickly. You and your business deserve better. That's why our IT support in Reston, VA, is here with quick response times, technical expertise, and support technicians who are well-versed in their field. Get in touch with us today to get started!