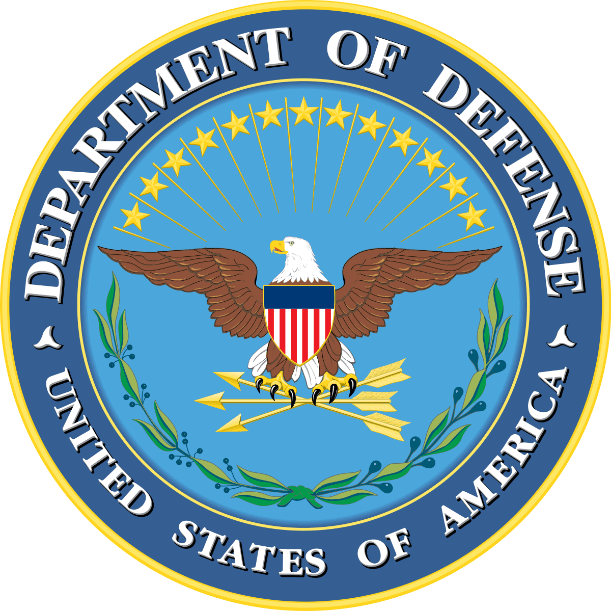 Small and medium-sized businesses (SMB) are at the heart of what keeps America's economy moving. And if your SMB does work for the Department of Defense (DoD), you're on a deadline to achieve Cybersecurity Maturity Model Certification (CMMC). Luckily, Computer Services Unlimited, Inc. can help DoD contractors meet CMMC compliance, so they can worry about keeping their business—and America—running
CSU's compliance services don't just end with CMMC requirements. We can also help you with standards set by the National Institute of Standards and Technology (NIST), Defense Federal Acquisition Regulation Supplement (DFARS), International Traffic in Arms Regulations (ITAR), and General Data Protection Regulation (GDPR). And while that all sounds like a confusing bowl of alphabet soup, CSU makes the process easy to achieve cybersecurity compliance.
What Every Business Owner Must Know About Hiring An Honest, Competent, Responsive And Fairly Priced Computer Consultant
What Is NIST & CMMC Compliance?
CMMC is a certification framework developed by the DoD that measures a defense contractor's ability to safeguard Federal Contract Information (FCI) and Controlled Unclassified Information (CUI) handled in the performance of DoD contracts. The CMMC reviews and combines various best practices of different cybersecurity standards—NIST SP 800-171, NIST SP 800-53, ISO 27001, ISO 27032, AIA NAS9933, and DFARS—into one cohesive standard for cybersecurity.
NIST compliance helps companies secure their data and networks to protect against data breaches and other cyber threats. Both NIST and CMMC compliance records controls and processes across several maturity levels that range from basic cyber hygiene to advanced cybersecurity compliance.
Additionally, SMBs cannot self-certify their data security standards. Instead, they must use a third-party assessment organization to perform a CMMC assessment, which means it is critical to hire an IT expert to assist with your network security.
What Information is CUI?
As a small business, you may wonder if the information you possess from your DoD contract is considered CUI.
According to the Office of the Under Secretary of Defense for Acquisition and Sustainment, CUI is information the government creates—or another entity creates for the government—that another agency handles.
Industries that may use CUI include, but are not limited to:
Critical infrastructure
Defense
Export control
Finance
Law enforcement
Procurement and acquisition
Why Are Compliance Services Important to a Business?
Businesses that are non-compliant with CMMC risk losing existing DoD contracts. In addition, new agreements will not be issued for companies that are non-compliant, leading to significant financial losses.
You don't want to risk losing essential contracts due to a lack of proper security practices. CSU can help with not only attaining NIST compliance but also with other IT services.
Beyond the financial aspect of complying with several federal agencies, it's a good business practice to ensure your network, data, and backups are keeping your business safe.
The Council of Economic Advisers estimates that malicious cyber activity costs the U.S. economy between $57 billion and $109 billion in 2016. Don't let cybercrimes affect your business! Contact CSU today to see how we can help protect your business.
What Kind of Businesses Need This Compliance?
Businesses in the Defense Industrial Base (DIB) need to comply with NIST and CMMC if they possess, store, or transmit CUI or FCI.
However, if your company solely produces Commercial-Off-The-Shelf (COTS) products, you do not need CMMC certification. The level of certification required for your business depends on the type and nature of information your company stores.
The CMMC framework ensures that the DIB sector implements security measures to protect FCI and CUI within their networks. Your business needs this compliance if it has or seeks any DoD contracts that contain CUI.
Suppose a data leak occurs because of your company's inadequate data management. In that case, it may require a reassessment of your CMMC certification. It could also ruin your reputation.
How CSU, Inc. Can Help with Your Company's Compliance
After over 30 years in the IT business, Computer Services Unlimited knows the importance of protecting against security breaches that leave your business vulnerable to cybercrimes. With our compliance services, we can ensure your network is protected against these issues, so you can focus on operating your business and not worrying about remaining compliant with the NIST cybersecurity framework.
Our Compliance Services Include:
CMMC, DFARS, NIST, ITAR & GDPR Compliance
Level 1-3 CMMC Security Controls
Compliance Reporting Portal
Advanced Breach Detection
Deep Scan Ransomware Protection
Internal & External Vulnerability Scanning
24-7 Threat Monitoring
Incident Response & Threat Removal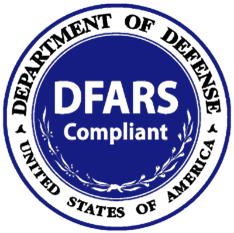 Your business can't afford to be out of compliance with the new standards set by the DoD. Trust the local IT experts at CSU to bring your company into compliance and keep running your business without worry.
Contact us to learn how CSU can help you determine your certification level.
Our Compliance Methodology
CMMC compliance is complicated, and not every business needs the same certification level or technology. We use proven processes and state-of-the-art technology to help companies to achieve compliance.
This five-step process ensures your business maintains the certification levels needed for CMMC and protects you from costly cybercrimes that threaten to disrupt or take down your business.
When you partner with CSU, we will:
1. Identify
First, we'll identify your business's assets and perform a risk assessment, including your:
Asset Management System
Business Environment Governance
Risk Management Strategy
2. Protect
Second, we'll establish protocols to protect your business from cyber threats through:
Access Control
Awareness and Training
Data Security
Information Protection, Processes, and Procedures
Maintenance
Protective Technology
3. Detect
We'll monitor your network and create alerts for any issues, like:
Anomalies and Events
Security Continuous Monitoring Interruption
Detection Process Disturbances
4. Respond
CSU will respond promptly and provide a full range of services to include:
Response Planning
Communications
Analysis
Mitigation
Improvements
5. Recover
Finally, we'll help not only with data recovery but also provide suggestions for things like:
Future Recovery Planning
Network Improvements
Secured Communications
With DoD contracts running five years, a lot is at stake if you don't get it right. CSU will take the worry and the hassle out of getting certified—leaving you more time to focus on growing your business and winning contracts.
Get CMMC Compliant with Confidence
When it comes to getting your business ready for CMMC compliance, trust the experts at CSU! We'll provide the security, backups, and recovery you need to reach NIST compliance and beyond. Our team will ensure your company meets the requirements necessary for DoD contractors.
Sign up below or call us at 703-968-2600 and let us help you prepare for CMMC compliance and be ready for whatever tomorrow may bring.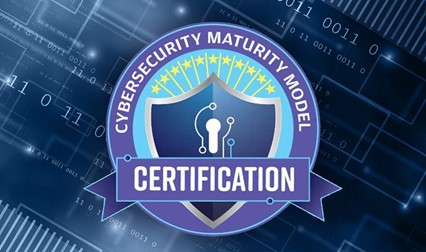 What Our Customers Are Saying

Our information is protected
Having a support company with the knowledge and experience dedicated to monitoring our systems is extremely important. With valuable information stored in our systems, such as private employee information and client information, constant monitoring ensures this information is protected and helps us eliminate unnecessary risks, which can be very costly and hurt our business. It gives us peace of mind knowing that CSU is alert-ed when any potential threats arise and allows them to take action to prevent any serious problems from escalating.
Shannon, Operations Manager