VoIP Phone Service for Fairfax, VA
Is your current phone system not keeping up with the demands of your business? Do you find your company is missing calls—or worse yet—sales due to lacking functionality or features? A new VoIP phone system from Computer Services Unlimited may be in order.
With our new VoIP solutions in Fairfax, you can rest assured that your business needs will be not only met but far exceeded. Contact us today for a FREE 30-Minute Network Audit and see how our small business phone system can work for your company!

What is a VoIP Phone System?
A VoIP (Voice over IP) phone system utilizes an IP network instead of a traditional phone network. VoIP systems use software, hardware, and an internet connection to make and receive phone calls. You can call from anywhere using a specialized desk phone, laptop, or even a smartphone.
How can VoIP Help my Small Business?
A VoIP phone system enables you to take phone calls when you're on the go, access customer information quickly, and keep your business moving forward. With optimized technology, your VoIP phone system will never go down because too many calls are being made. A VoIP phone system grows with your business without the need for costly equipment upgrades.
If you're not happy with your current phone situation because you have outgrown it or need new features, then give us a call today. Let Computer Services Unlimited's VoIP service provide the benefits every business requires with useful features, the ability to take on your company's workload, and low-cost and easy installation.
Savings
Installing and setting up a new VoIP system in your office is easier and more affordable than you might expect. Our trained staff will not only provide all of the necessary training to help make the transition smooth and worry-free, but we will also help you find the right solution for your budget.
Clearer Call Quality
VoIP phone systems have clearer call quality because the standard for VoIP phone systems is HD Voice. Traditional phone systems do not have that HD Voice standard.
Conference Calling
Conference calling can be crucial to your small business needs if you have employees who work remotely or are always on the go. Your employees will have the ability to work from anywhere and communicate from multiple locations.
Better Customer Support
Our trained staff is always available to take your calls and troubleshoot any issue you're having. Want to discuss upgrades or additional services for your growing business? Our customer support team can help point you in the right direction!
Call Monitoring and Recording for Consistency
With a VoIP phone system, you can monitor and record calls for consistency, training purposes, or to learn more about how your company utilizes their call time.
Greater Communication Flexibility
You can communicate from any location, and on most devices. Never worry about missing a meeting or an urgent phone call when your company uses a VoIP phone system.
Better Customer Data and Insights
Access your customer contact information, data, and insights better than ever before. Help your business grow by having accurate customer information and valuable insights into the needs of your customers.
Fewer Disruptions
With fewer disruptions, you can get more work done and focus on what matters to your business the most. A VoIP system will limit disruptions because it operates through an internet connection instead of a standard phone system.
What can I expect from Computer Services Unlimited
for my Small Business VoIP?
We offer communication solutions with our small business VoIP phone system that can help your business grow. Don't let downtime, poorly functioning equipment, or missed calls slow down your business. We offer ongoing support after a seamless installation and will work with you on pricing to fit your budget.
You will never have to worry about your VoIP phone system when you partner with Computer Services Unlimited because we are always available to our customers when you need us the most. We offer reliable, reputable, and quick service backed by a 100% satisfaction guarantee.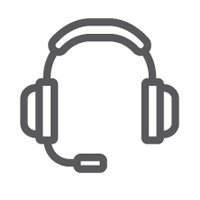 Ongoing Support
Customer support is as important to us as it is to you. We are always available to support your business technology needs as a client, and you will always reach an experienced IT team member.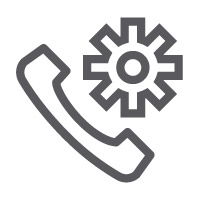 Seamless Setup & Installation
We offer seamless setup and installation by our trained and professional staff. They will make sure your system is installed properly and that you and your team have the training and knowledge you need to be successful.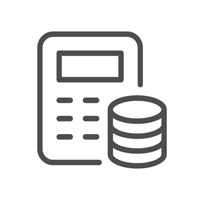 Flat-Rate Services
We want to work within your budget, so reach out and speak with one of our team members about our FREE 30-Minute Network Audit. We will assess your needs and offer you the best solutions within your budget.
Companies We Love to Work With
If you're a company that relies on technology for daily operations, and you have 10 to 50 workstations (even up to 100), you're the kind of client we often work with. We work with a broad cross-section of industries and business sizes.
We love working with small to midsize businesses, and provide a range of Managed IT Services, IT Consulting, on-site and remote computer support in Chantilly, Fairfax, Herndon, Reston, Sterling, Dulles, Leesburg, McLean, Tysons, Vienna, Burke, Oak Hill, Washington DC, Rockville, Bethesda, Annandale, Alexandria, Springfield, and all surrounding cities. Don't see your city? Don't worry—we go there—just give us a call at 703-968-2600.
What Our Customers Are Saying

I Would Highly Recommend Them To Anyone
I have worked with Computer Services since the company was founded. I have always been more than satisfied with their services and pricing. I would highly recommend them to anyone needing computer services.
Pat  Owner, Richter Management LLC, AMS, CMCA

They Consistently Exceed My Expectations
My business has been using Computer Services Unlimited for nearly 15 years. Their professionalism, effectiveness and efficiency to solve problems has always far exceeded my expectations.
Steve  Ignite Selling, Inc.
What is needed for a VoIP phone system?
You will need access to the internet to use a VoIP phone system, and the specialized software and/or hardware to make a call. The hardware to make phone calls includes specialized desktop phones, laptops, and mobile devices.
Is a VoIP phone system good for small business?
Since a VoIP system can go anywhere you go, you'll never miss an opportunity as a small business to network or make a sale. Let a VoIP system grow with your business, and spend only what you need when you need to.
Are VoIP phone systems reliable?
VoIP phone systems are reliable and valuable because you can take them anywhere you have a mobile device or laptop and access to the internet.