IT Support Company near Fairfax, VA, for Businesses with 5-24 Employees
It doesn't matter how many employees you have at your business—when something goes wrong, you need it resolved immediately. Other IT support companies near you take a long time to respond to your requests, making you wonder why you're even paying for them. You need an IT support company that responds quickly! That's why savvy business owners like you who want reliable, fast, and dedicated tech support choose Computer Services Unlimited!
For more than 30 years, our team has helped businesses in the Fairfax, Chantilly, Sterling, VA, and Washington D.C.-metro areas get the technology solutions they need with a rapid response time. You won't be waiting around for hours anymore for your computer networks to come back online. With one call to our support center, we can have you back up and running in no time!
What Every Business Owner Must Know About Hiring An Honest, Competent, Responsive And Fairly Priced Computer Consultant
Customized and Affordable Computer IT Support for Growing Small Businesses
You are a small business owner with about five to 24 employees, and you just want the office computers to work. Do you wish computer support companies had better customer service? Are you fed up with chronic computer problems like the ones below?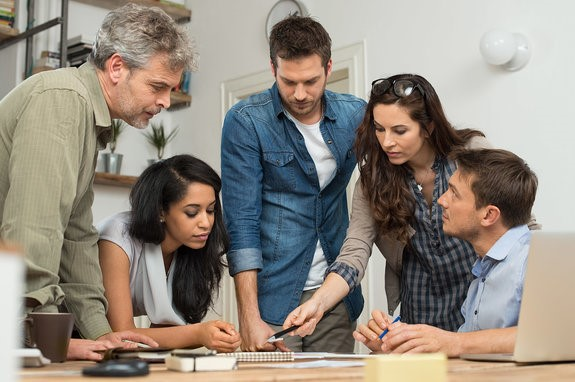 Does your one computer-savvy employee spend more time fixing computer issues than doing his actual job?
Do you worry that your backups and IT security are lacking?
Are you sure you have a backup and disaster recovery process for your critical business data?
Do slow or virus-ridden computers bog down your employees?
Are you concerned that your current IT guy doesn't have a handle on things?
Or perhaps your current IT guys aren't responsive or available when you need them?
If you are nodding your head "yes" at any of these problems, it's time to switch IT support companies near you. With Computer Services Unlimited, you'll enjoy cloud computing capabilities, reliable data backup and recovery services, 24/7/365 network security and support, and a live person available for help any time of the day! Plus, you'll enjoy all of these benefits for one fixed monthly rate!
Stop Looking for IT Support Companies Near Fairfax, VA! Choose CSU Today!
If you arrived here because you searched for "IT support companies near me," you're in luck because your search can end. Computer Services Unlimited is the best choice of computer support companies in the Fairfax, VA, area and beyond.
Our full range of IT services will help ensure your business gets the IT support, network security, cloud computing, and compliance requirements it needs to thrive. Let us show you how we can make your technology work for your business with five to 24 employees. Get in touch with us today!
Learn More on Our Blog
Whether you are interested in getting VoIP services or wondering what an MSP actually does, we have answers for you on our blog! Check out some of our popular posts below!