Safeguard Your Business with Help from Our Cybersecurity Company in Fairfax, VA
Are you worried about unauthorized access to your computer systems because you have lost faith in your current network security company? In that case, you need our security team to protect your business from cyber criminals threatening to take down your business. Don't think that just because you're a small- to medium-sized business that your company will never have an IT security issue.
As one of the best cybersecurity companies in Fairfax, VA, we can help keep your company's data safe with regular security updates, firewall protection, password protection, antivirus software, cloud security, cybersecurity training and more.
Schedule a FREE 30-Minute Network Security Audit to get the protection from cyber threats that your company deserves.
Why Is Network Security So Important?
As a small business, Computer Services Unlimited understands just how important your network security is to your success. Cyberattacks, data theft, and inside security breaches don't just happen to more prominent companies. The reality is that network attacks on small businesses have been increasing year after year as hackers have become more sophisticated. Data protection concerns all businesses around Fairfax, VA, and beyond!
According to Barracuda Networks, an employee of a small business with less than 100 employees will face 350% more cybersecurity threats than an employee of a larger company. Relaxed or non-existent security policies put small businesses at risk every day. You need one of the top cybersecurity companies in Fairfax, VA, like CSU, to help you negate risks associated with inadequate security policies.
How Can I Improve My IT Security?
You need a security strategy for dangers such as breaches, lost or stolen data, or malicious threats. IT security companies in Fairfax, VA, may promise to safeguard you, but protecting your technology is far more than just guarding against potential internet security breaches.
Your cybersecurity company also needs to provide network and cybersecurity solutions that prevent security breaches anywhere, even within your own company. In fact, employees are the top threat to your company's IT security. At Computer Services Unlimited, we utilize endpoint security and network access control to monitor anyone who connects to your network—no matter what device or location.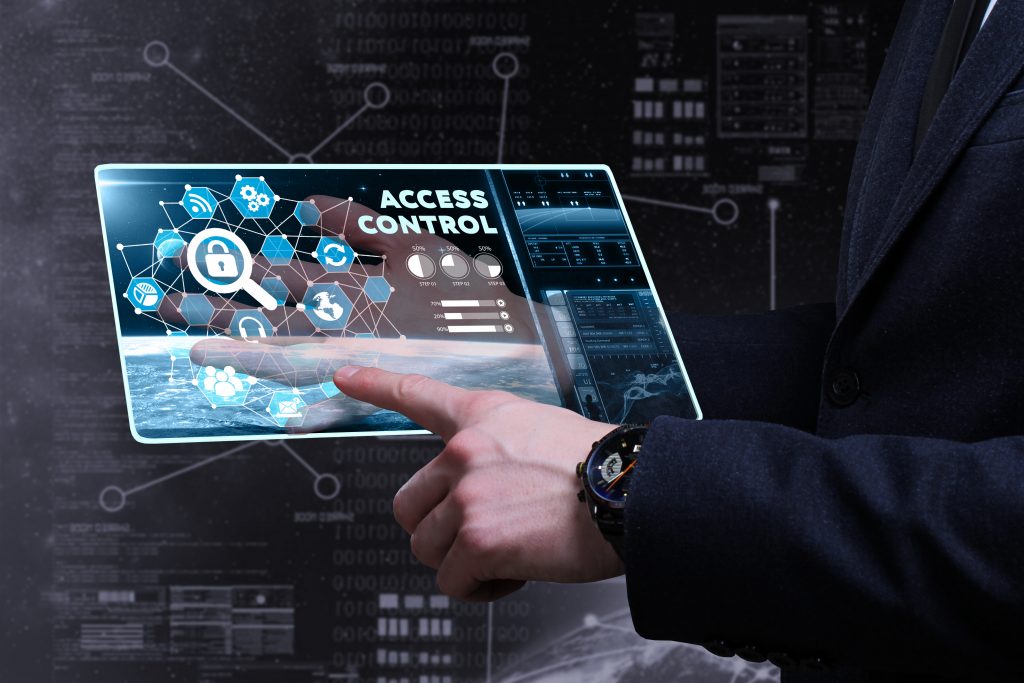 Network Access Control (NAC)
Network Access Control takes all your endpoint protection solutions—such as an intrusion prevention system, antivirus or malware programs, or securing how a laptop or mobile device connects to your network—and develops protocols that all connecting technology must follow.
For example, with an identity and access manager, users must complete a two-factor authentication before accessing your network, data, and proprietary information. Get enterprise-level security management from CSU to keep your business safe from criminals.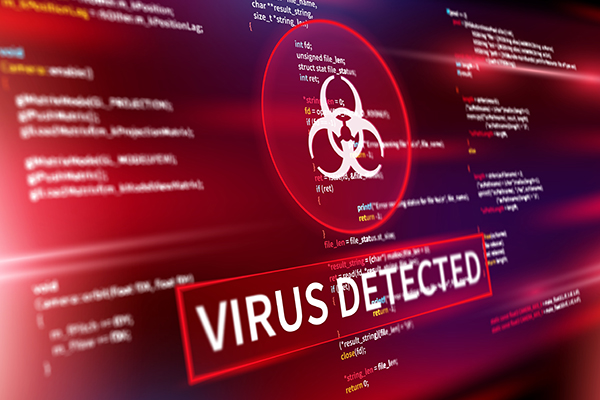 Antivirus & Malware Protection
Most people know that antivirus and malware protection software are necessary components of network security. Yet, many do not understand just how vital these endpoint security protections are until their computer becomes infected with a virus, malware, spyware, or other potentially dangerous programs.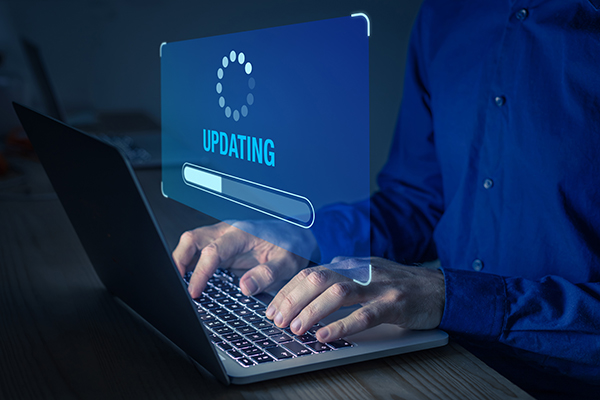 Application Security
The last worry you should have is whether the applications you use daily pose a significant threat to your IT security. Computer Services Unlimited works to keep your computers and network equipment updated and ensures that you receive the most recent patches for security programs and your applications.
Keeping your applications and network current is one of the most effective steps to preventing a possible network security issue. This risk management strategy is crucial for small businesses like yours, so get started with CSU today!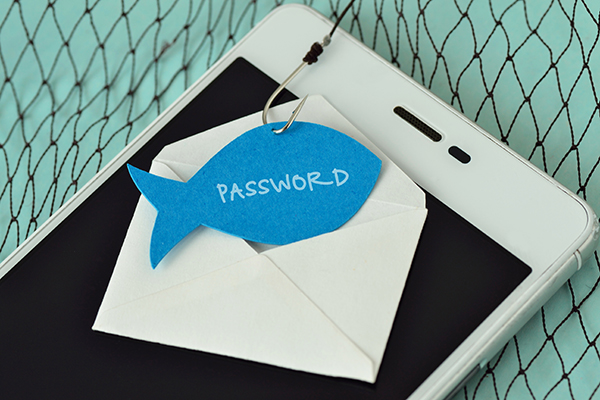 Email Security
Information security is essential to your business, and one of the most common ways we receive and share information is by email. Password protection is proving to be an area that needs attention when discussing network security. Using sophisticated software, hackers quickly access small business networks through simple or default passwords.
Managed security solutions for email include password protection, virus scanning, and alerting your employees to notice potentially dangerous frauds or attacks.
Are You Safe from Cyberattacks?
When you're looking for IT security companies in Fairfax, VA, look no further than Computer Services Unlimited! Our cloud-based data security and management services give you excellent protection against cyberattacks that threaten to dismantle your business. Get started today by contacting our team for your FREE 30-Minute Network Audit!
How We Can Help as Your Network Security Provider
At Computer Services Unlimited, we help ensure that your network and cybersecurity protocols are current. We continuously monitor and test your network to prevent information technology security problems before they arise. We proactively look for endpoint protection and network access control solutions that would be helpful to integrate into your network security measures.

Ongoing Monitoring
With quick incident response times, our cybersecurity company in Fairfax, VA, eliminates the worry of monitoring your systems by managing it for you! We monitor your network and proactively ensure your systems are behaving correctly. If an issue occurs, our security analysts alert you and discuss the next steps to take.

Preventative Security Updates
Your security operations will never be safer than when you partner with Computer Services Unlimited! We proactively install security updates as they become available to give your network the best protection possible. With ongoing monitoring, we can pinpoint problem areas and fix them before they create a cyberattack vulnerability that hackers want to use.

Network Testing
A common mistake in small to medium business networks is the lack of a business-grade firewall solution. Business owners often are unaware of the difference between having a network router and firewall. We assess and test your network to ensure it will withstand any potential attacks from the stealthiest criminal.

Simplified Management
As your cybersecurity company, we handle all of the little tasks. Because you no longer must worry about managing all the data analytics, penetration testing, and other security measures, you gain back precious time to focus on growing your business. Let us handle all your network security needs with our team here in the United States.
We Make it Simple to Get Cybersecurity Protection for Your Business
Here at CSU, we believe that small business owners shouldn't have to worry about their network security. Whether you are currently with another IT security company in Fairfax, VA, and are unhappy with their services, or you're wearing multiple hats and handling network security yourself, you need to switch to CSU for all data protection needs.
We make it simple to get world-class security services right here in Fairfax County, VA! All you must do is: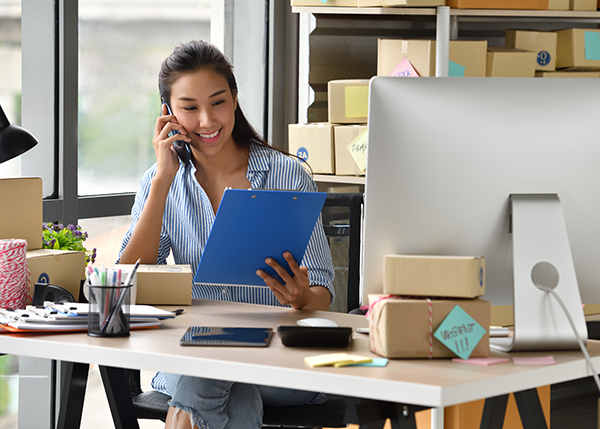 1. Schedule Your Audit
Find out if your network is secure or if your current IT company is subpar with our FREE 30-Minute Network Audit!
2. Review Your Results
If we find weaknesses in your network security, we'll make recommendations to correct those vulnerabilities so that you can breathe easier.
3. Improve Your Security
With CSU watching your back 24 hours a day, seven days a week, you can focus on things that matter—like growing your business!
What's It Like Working with Our IT Security Services Company?
No matter your business, you need help from one of the elite IT security companies in Fairfax, VA. And there's no better choice than Computer Services Unlimited! Our network security services and solutions help protect your business quickly and easily! Just see what some of our current customers have to say:
We have found CSU's GridWatch service to be well worth the price. They work hard to make sure that any harmful computer situation is caught before it becomes a problem for our Law Practice. In today's world, our computers are the engine of our business, we need them to communicate and make money.
Most people just want their computers to work the way they are supposed to work. I don't want to have to worry about how it works, I just want it to work. My eyes used to roll into the back of my head when I had to worry about hardware and software issues. Now I don't have too, CSU has taken that burden off of my shoulders. They monitor our systems constantly, which alleviates my having to worry about them.
--Lisa The Law Offices of J. Thomas Fromme, II, P.C
CSU is such a great company to work with for a small business. They are always very responsive, and their knowledge of how to protect and maintain a small business's security online is unparalleled. If you are a small business looking for an IT service provider, I would highly recommend CSU.
--Mandy, via Google Reviews
Looking for Cybersecurity Companies in Fairfax, VA? Choose CSU!
At Computer Services Unlimited, we understand that cyberattacks constantly threaten small businesses to gain access to their sensitive information. That's why we focus on network security solutions for small- to mid-sized companies. If you have 10-50 workstations or even more, we can help protect your business with proactive monitoring, intrusion detection, IT security updates, and ongoing testing.
When you're looking for cybersecurity companies in Fairfax, VA, or the Fairfax County area, please call us at 703-968-2600. We have over 26 years of experience providing IT support services to small businesses like yours. Don't wait to call because you never know when you could become a target for a cyberattack.
Stay Informed About Network Security on Our Blog!
Burying your head in the dirt and pretending cybercriminals won't target your small business can be costly for your company. Stay informed on current issues regarding network security and other IT services by reading our blog!
FAQs about Network Security
We understand that network security is a topic that can confuse many people. We want to take this opportunity to answer some of your most frequently asked questions that our cybersecurity company in Fairfax, VA, often hears.
Is antivirus software enough to protect my business?
While antivirus software is one component of a healthy cybersecurity program for your business, it's not enough to protect you from hackers. It only scans for known viruses, and hackers often use other methods to breach your network and steal your confidential data.
Suppose you're not already working with an IT security company in Fairfax, VA, because you depend on antivirus to safeguard your business. In that case, you need to call us today to put up the defenses you need to prevent cybercrime.
Are Cyber threats increasing?
Yes, as technology grows and more devices become "smart" and Wi-Fi enabled, cyber threats increase. Hackers are using more sophisticated and sneakier ways to access your systems, compromising the data and security of your business, employees, and customers. With multiple entryways now available in your system, partnering with a cybersecurity company for 24/7/365 network monitoring is more crucial than ever.
How Do We Fund Cybersecurity?
While it does cost money to protect your business from cybercrime, the simple truth remains that you can't afford to be without security services from a reputable IT company. A data breach could cost your business hundreds of thousands to millions of dollars especially for firms near Washington, D.C, that frequently have strict NIST and CMMC compliance requirements.
The good news is that you can often hire cybersecurity companies in Fairfax, VA, like Computer Services Unlimited, for less than the cost it would require to hire, pay, and provide benefits for a full-time IT employee. We can even work side-by-side with your internal IT team for all-around technology protection.
Don't Hesitate! Protect Your Business Today!
Our team is standing by to help your business get the cybersecurity protection it needs to prevent a cyberattack. Get started today by contacting us for a FREE 30-Minute Network Audit!