Your IT Consultant in Fairfax, VA
As your IT consultant, Computer Services Unlimited works hard to solve your business challenges using technology that is right for your company. We understand that when it comes to the technology you need to run your business, it's hard to make sense of all the available options.
CSU does more than just sell technology. We talk with you about your business, how it has evolved, and where you envision it going in the future. We develop a plan with you for future growth by looking at all of the different software vendors that you currently use, and how they will need to work together in the future.
Our IT consulting services are perfect for companies with less than 50 employees. Helping smaller businesses enables us to respond quickly and offer affordable, flat-fee pricing. Discover how we can make a difference for your small business as your computer management consultant.
What does an IT consultant do?
Are you tired of paying your employees to interact with your software vendors? As your IT consultant, we become an extension of your small business and coordinate all of your separate vendors together so that they "get along" and "play nice," thereby creating a business environment that runs smoothly and efficiently.
We become your one-stop-shop by filling the role of IT "project managers" and successfully managing and coordinating every aspect of your IT infrastructure—so that you can focus on running your business.
Computer Services Unlimited understands how daunting coordinating all of your programs, employees, and technology can be. That is why we take our role as your IT consultant seriously, and we will use our expertise to develop IT solutions that match your business needs.
What IT support can you expect from Computer Services Unlimited?
We offer many IT support services through our IT consulting business, and we start by assessing your current IT plan. We look at any managed services, cloud computing, remote IT, network security, data backup and recovery, or VoIP phone services you currently have and assess if they are the best fit for your needs.
Years of Experience
Computer science and information systems are what we live and breathe here at Computer Services Unlimited. With more than 25 years of IT experience, we know that technology changes fast and that your company needs to change with it. The professional technicians we hire come with at least 5-10 years of experience, and we work to continue their education. Here are just some of the reasons why you should choose us as your IT consultants.
Personalized Approach
Your business deserves a personalized, one-on-one approach to IT consulting, and we work with each client to develop a customized IT solution. We collaborate with you to determine your business's IT support needs instead of making assumptions or offering services you'll never need.
Reliable Services
As a respected community and industry leader, we have built a reputation for reliable and efficient services. Consulting jobs are where we thrive, but businesses need more than that. You deserve a partner that you can trust. That's why we can back our services with a 100% satisfaction guarantee for every service we provide.
Ongoing Support
When you use Computer Services Unlimited as your IT consultant, you will never be alone with an IT problem. We're proactive. We utilize state-of-the-art network monitoring and management. Plus, we're available to you when you need us most. You can always reach a live person 24/7 for any of your day-to-day IT support needs.
Looking for Small Business IT Consulting?
Small businesses are our focus. We specialize in companies with 10 to 50 workstations. We know your IT needs require greater attention with your limited resources. So, whether you just need some IT consulting to help fix an immediate problem or you're looking to move to managed IT services for a more proactive solution, we can address your needs.
Every business deserves to have seamless and dependable IT services and solutions. With Computer Services Unlimited, you'll finally be able to say goodbye to the chaos and uncertainty of managing your IT infrastructure—and hello to more focused time to manage your business.
Our IT company serves Herndon, Fairfax, Chantilly, Reston, Vienna, and other cities in the Northern Virginia and Washington DC Metro area. The next time you're looking for an information technology consultant near you, contact us or give us a call at 703-968-2600.
Looking for more information about a specific IT-related topic? Take a look at one of our Free Reports!
What Our Customers Are Saying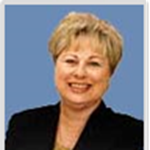 I cannot afford to have downtime
I have been working with Computer Services Unlimited (CSU) since 1993. Chuck and his team have been very helpful in providing support for our network-related issues. They take care of our server, workstations, and printers. I am a busy real estate agent and time is money. I cannot afford to have any downtime. CSU handles any problems that arise. They take the time to listen to my concerns and then advise me on the best solutions for our company.
Pat Residential Preferred Properties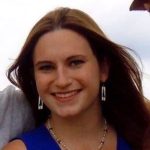 They have given us foundational knowledge in the basics of cyber-security…
I knew our practice needed better Cyber Security measures, but we didn't know where to start...
Fortunately for us, CSU's Cyber Security Audit was exactly what we were hoping it would be. They have been instrumental in making sure that our practice is protected from today's growing cyberthreats.
They have given us foundational knowledge in the basics of cybersecurity, such as common methods of hacking, why small practices are being targeted by criminals, what a cyberattack could mean for our practice and how to prevent hackers from getting into our network.
Kerry Practice Manager, Arlington Animal Hospital