Get a Responsive Managed Service Provider in and around Fairfax, VA that you Deserve
When your current IT company doesn't respond quickly to technical issues when they arise at your company, it's not only frustrating, but it also makes you feel like you don't matter to them. You and your company deserve better than being an afterthought to your managed service provider (MSP).
But when you choose Computer Services Unlimited as your information technology service provider, you get a high quality of service that puts you first. Managed IT services from CSU provide you with more reliable network performance and predictable IT expenses. That means increasing the productivity from the technology you've already invested in while reducing the total costs of IT problems and the resulting downtime. When you hire an MSP like us as part of your team , we will work to enhance your IT department.
We ensure that you maintain peak operation in your network productivity, so your business can continue working with minimal downtime. We handle all your IT services for a flat fee so you can focus your efforts on growing revenue. Let our managed IT services give you the peace of mind your small business deserves.
Call us today to schedule a FREE 30-Minute Network Audit and see how Computer Services Unlimited can help your business!
What Do You Get with Managed IT Services from Computer Services Unlimited?
When you sign up with our managed services in the DC metro area, Fairfax, Leesburg, or any of the surrounding areas in Virginia, you gain access to substantial benefits that will help keep your business running productively. Learn more about how to choose a managed service provider and view our list of services below!
What Are the Benefits of Managed IT Services?
Managed IT services provide small businesses with an extra line of network defense and access to expert IT support. Each service offering from managed service providers—like Computer Services Unlimited—aims to help control IT costs, support your business, reduce IT risk, and increase efficiency. Get even more insights into the benefits of managed IT services.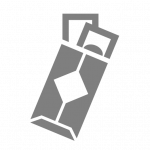 CONTROL IT COSTS
Managed IT services from managed service providers helps you control your IT costs. With predictable expenses and customized service level agreements (SLA), you will always know what your IT solutions will cost. CSU will not charge you more if your network is down or your server fails at 2 a.m. on a Sunday. Our flat fee covers all of that whenever you need it.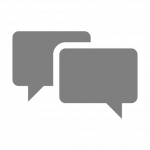 QUICK RESPONSE RATE
Our managed IT services in Fairfax, Chantilly, Sterling, VA, and the Washington D.C.-metro area are exceptional because we are always available, regardless of time or holiday. When you call for IT help, you will always contact someone who will assist you or connect you with the right team member. We pride ourselves on our quick response time, which is one of the many ways we put you first.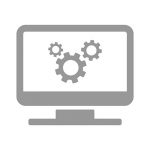 EXPERIENCED IT SUPPORT
Using managed service providers lets you focus on the most important parts of your business. When you hire an experienced IT support team like ours, you bring technical expertise, infrastructure management, and professional services to your business. As an added benefit, these service offerings are often more economical than hiring another full-time team member.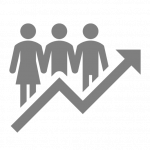 INCREASED EFFICIENCY
Implementing a managed service provider in addition to your in-house team can create a faster, more stable network. Never stress about network failures or software vendors not getting back to you again. Our managed services include round-the-clock monitoring of your computers and network to help prevent problems before they happen—giving you peace of mind.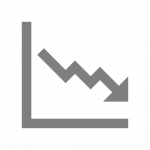 REDUCED RISK
Data is the backbone of many small businesses. When essential business data becomes corrupted or lost, many companies lose money or go out of business. Having a managed service provider—like Computer Services Unlimited—as part of your team helps reduce the risk of data loss. We'll back up your data regularly so that if something does happen, you can recover quickly.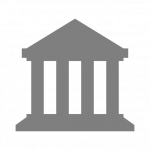 REMAIN COMPLIANT
Data security grows more critical every day. With customers trusting you with their personal information—whether you're a business owner of a bank, medical clinic, a company that contracts with the government, or something else—you need to ensure their data is safe. Managed service providers like CSU help keep this data protected from hackers.
We Deliver Managed IT Services for Small Businesses
If you have 10-50 workstations and are you looking for the kind of proactive support you get with managed IT services, drop us a line. We cover an array of business models and industries, so we'll likely have experience in your trade. When you're looking for managed IT services near you in the Fairfax County area, talk to us. Get started today with a FREE 30-minute network audit!
Looking for a Managed IT Solution More Suited to Your Needs?
No need to choose between internal IT staff or a managed service provider because it isn't an "either/or" decision. Co-managed IT services are a tailored combination of service and support that blends the benefits of having an internal IT team with a a managed service provider's proactive monitoring and additional experience. We will work with your internal team and fill in any gaps, or we can do it all for you.
What's It Like Partnering with CSU for Managed IT Services?
Managed service providers aren't created equal. CSU is the top-of-the-line provider of IT services, and we want to help your business, too. See how one of our clients depends on us to protect their patients' information.

Our information is protected
Having a support company with the knowledge and experience dedicated to monitoring our systems is extremely important. With valuable information stored in our systems, such as private employee information and client information, constant monitoring ensures this information is protected and helps us eliminate unnecessary risks, which can be very costly and hurt our business. It gives us peace of mind knowing that CSU is alerted when any potential threats arise and allows them to take action to prevent any serious problems from escalating. 
Shannon      Operations Manager, CVCA
For the Best Managed Service Provider near Fairfax, VA, Contact CSU!
Contact CSU when searching for managed service providers near you in Fairfax, Chantilly, Sterling, VA, or anywhere in the D.C.-metro area. Our team would be happy to help you with various tasks, including application services, cloud management, software as a service, network security, and more. Get in touch with our team today to learn more and receive a FREE 30-minute network audit!
Learn More on Our Blog!
Learn more about what managed service providers do with these popular blog posts!