Watch Your Success Grow with Small Business IT Consulting
When inundated with work, your current IT person or staff leaves your company vulnerable to cyberthreats, lost productivity, and setbacks if there's a data loss event. You've worked hard to grow your business idea into a thriving company with more than 95 employees, and you deserve to have reliable computers and a network that works when you need them.
With small business IT consulting from Computer Services Unlimited, we provide the backup support you need to ensure smooth network operations and mitigate your IT security risks. When you trust us to co-manage your IT services, you are free to focus on what matters—growing your business. To get started, contact us to set up your free IT consultation.
What Every Business Owner Must Know About Hiring An Honest, Competent, Responsive And Fairly Priced Computer Consultant

Fast Response
Emergency response time is one hour or less—guaranteed.

Reliable IT Partners
We handle the mundane tasks so your IT staff can address other issues.

Business Success
With your IT well cared for, you're free to focus on running your business.
Avoid Costly Downtime with Knowledgeable Experts for Growing Mid-Sized Businesses
For many small businesses, an IT department may be two people or one person who wears multiple hats in your company. Whether you have several IT professionals on staff or just one, it just doesn't seem like they can keep up.
They are running from one staff member's problem to another, and when they go on vacation or need a sick day, issues do not get fixed. Your employees are left without the necessary resources to do their jobs—costing you time, money, and sales.
Having an IT department stretched to its max or—worse yet—untrained employees who try to fix their own IT problems puts your business at unnecessary risk. Small but critical tasks fall by the wayside without proper business IT support. Consider these questions:
Is your IT staff checking your backups to ensure they would restore and work if you needed them?
Is your IT staff keeping your servers and all computers up to date with the necessary security patches to protect your company?
Is your IT department monitoring employee activity to keep you free from possible security breaches?
Does your tech support team keep up with new hires and terminations to prevent unauthorized access? Do they ensure that terminated employees can't access your computer networks when they leave?
Is your IT staff bringing new ideas of ways to improve your business and its operation?
We Help Your Help Desk
If you answered "no" to one or more of these questions, CSU can help. For over 25 years, we've helped small business owners like you with IT security, technical support for hardware and software issues, and many other IT services that keep their business running.
We work alongside your staff to provide additional resources.
We can take some of the hum-drum (but vital) tasks off of their shoulders.
We provide additional levels of expertise for less than it would cost to hire one full-time
Get the small business IT consulting services your company needs to mitigate your risks and help fuel your success.
How Our Small Business IT Consulting Firm Helps Drive Your Success
Hiring a consultant for small business IT services gives you an advantage over your competitors. You gain access to a wealth of expert knowledge, often for less than the cost of hiring another full-time team member. Plus, if a natural disaster happens, you can rest assured that your data is backed up and recoverable in minutes.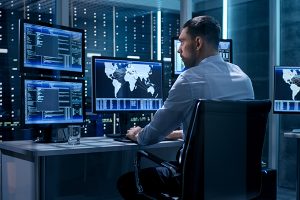 Improved IT Security
New cyber threats emerge each day, and old threats evolve. Without proper network security, your business is vulnerable to malicious software, advanced persistent threats, and phishing schemes. CSU can provide the IT security you need to protect sensitive information with ongoing monitoring of your networks.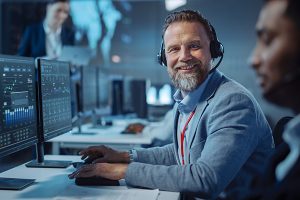 ONGOING SUPPORT
As a small business IT consulting company, we provide ongoing support wherever you need it. Whether you take advantage of our full services or just one or two of them, you'll always have high-quality help from a live person. We're available 24/7 to provide IT solutions for small businesses just like yours, so you are never alone.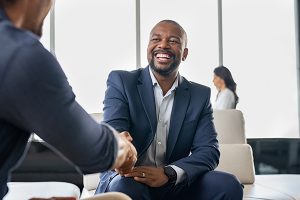 CUSTOMIZED SERVICE
Maybe your IT department can handle cloud security, but you need a partner to help with IT strategy consulting. Or perhaps your team can address help desk tickets but could use some support with cybersecurity protocols. Whatever your needs are, we can customize a service agreement to meet your needs and your budget.
Why You Can Trust the Experts at Computer Services Unlimited
In today's increasingly cyber world, you can't take too many precautions to protect yourself and your company from external or internal threats. And you can be sure your company is a target—many small businesses are due to their lack of cybersecurity. CSU will work with you to ensure your company has the necessary resources to protect everything you've worked hard to grow.
As a small business IT consultant, we don't just mean that we give you advice on how to keep your business safe from cyber threats. We jump in and work side-by-side with your IT staff to keep your business operational, no matter the time. Plus, when you need to mitigate risks associated with sophisticated cyberattacks, we can provide a long-term IT business plan that protects your company for years to come.
Every member of our staff has a minimum of five to 10 years of IT experience. As your small business IT consulting partner, you have the knowledge, expertise, and initiative to fix any issues in your systems.
After all, you and your company deserve to have every chance to be successful. Don't let a cyberthug or disaster be the thing that slows you down. Get the IT services you need today.
What Is It Like Working with CSU?
After 30 years as IT business consultants, we have lots of testimonials from satisfied customers who count on us to continue growing in their business. Just see what some of them have to say:
"Fast, great, and trustworthy. Richard was very nice and pleasant to work with. He was quick to diagnose and treat. He was in and out and didn't scam us for our money at all! Sometimes we have to be careful because there are a lot of scammers, especially dealing with computer IPs. Richard was very pleasant, and they will receive our business again!!! Thank you!!!!!!!!" –Kelly M. via Yelp
"CSU is such a great company to work with for a small business. They are always very responsive, and their knowledge of how to protect and maintain a small business's security online is unparalleled. If you are a small business looking for an IT service provider, I would highly recommend CSU." –Mandy J. via Google
"The CSU team goes the extra mile to pursue excellence. They are competent, hard-working, and ethical. Integrity is hard to find these days, but Michelle and Chuck Sherman make sure it permeates all that their team does. I've worked with Michelle for over six years and confidently give her and her team my highest recommendation. If there were 6 stars, I'd give them that rating!" –Alison M. via Google
Get the Small Business IT Consulting You Need!
You have a robust sales and marketing team. You've done your market research to gain a competitive advantage, and your human resources are covered. Isn't it time you take care of your IT department?
Ignoring IT problems won't make them disappear and sets you up for cyberattacks that can threaten your business's success. You need to partner with a reliable small business IT consulting firm, like Computer Services Unlimited.
We'll take care of the issues that your IT department doesn't have time to tackle. Our team will protect your business from cybercriminals prowling in your emails, social media accounts, and wireless networks to find the smallest crack to wedge open. We provide everything you need to ensure your IT is secure with customized service agreements, one-hour emergency response guaranteed, and 24/7 live person support.
Get in touch with our team today to see how we can help you reach the success you've always dreamed of having.