Never Wait Again for Tech Support with Our Remote IT Services
When your network goes down, how long do you wait for help? Does your IT department take hours to get your systems back up and running? Do you wait around for a technician to come out and assess the issue? Instead of having all this downtime, consider remote IT services from Computer Services Unlimited.
We can plug into your network and computers remotely in a quarter of the time it takes for a technician to visit your location. This remote access makes it easier for CSU to fix your issue easily and quickly, getting you and your team back to work faster than in-person technical support.
Why Remote IT Services Are Important
Remote IT services act as a lifeline for any problem that might arise with your network, computers, security, or data. Without remote IT support services, you may be left helpless for long periods while your IT department scrambles to fix a problem that is too big for them, or you might have to wait for a technician to physically come to your location.
We can work with your internal IT staff to provide these services when they are overwhelmed, busy, sick, or on vacation. Our co-managed IT support provides a perfect blend of support solutions that allows you to gain remote technical support from our expert team while keeping your internal staff busy with help desk tickets or security updates.
Alternatively, suppose you don't have internal staff and rely on an outside vendor who makes you wait too long for help. In that case, our remote IT services provide a great backup plan whenever you have a computer or network issue. Having a backup plan and utilizing remote IT services helps put you ahead of the game to keep your business continuity on the right track. Never be left without help again by signing up for our remote tech support.
Want to learn more about our remote IT services? Start with a FREE 30-Minute Network Audit
What Does Remote IT Support Include?
You gain access to many valuable benefits when you bring Computer Services Unlimited's remote IT support services to your team. In addition to our services, you get our commitment to put you first always and be upfront about pricing.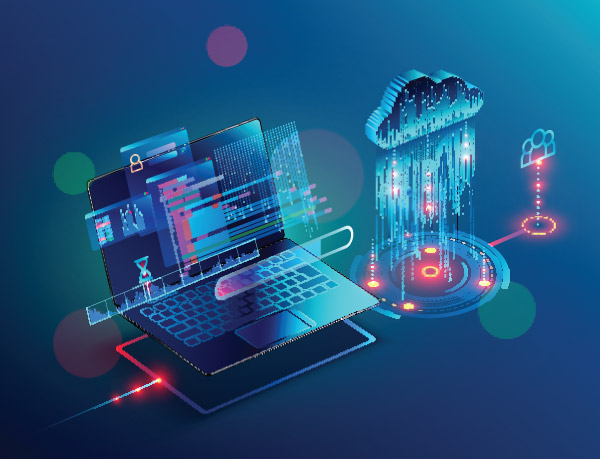 Extensive Service Options
Our remote IT support includes many of the IT services we offer in person. We can help you with anything from remote virus protection to IT service and desktop support. If you are looking for remote IT help with cloud computing, VoIP, network security, or data backup and disaster recovery, we can help!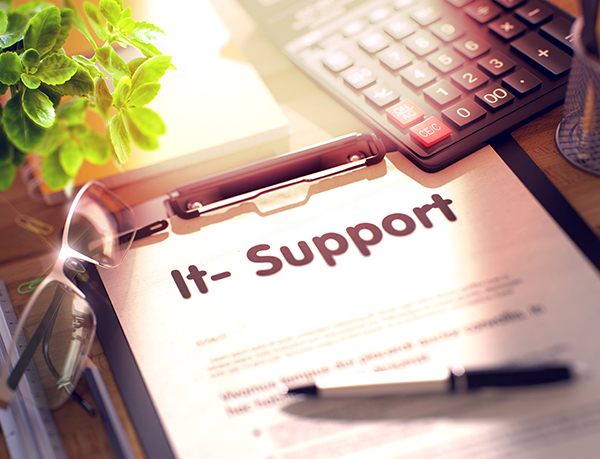 Affordable Fees
With Computer Services Unlimited, your business can grow with ease. We customize each IT support plan for your needs and budget. Never worry about being charged for a service you're not using or didn't want in the first place. We will talk with your team to develop a plan that works best for your company.
More Free Capital
Let us work to fix all of your IT issues without having to hire additional staff in-house. Our affordable plans often cost less than it takes to hire another staff member without the hassle of interviewing. With the available capital from not having to hire another person, you can invest in your company and watch it grow!
Make Your SMB More Efficient with Remote IT Support
With the great benefits of remote IT services, you can meet your small business goals faster and improve your customer experience. Not only that, but your team can enjoy increased productivity, support solutions in the office or when working from home, and fast response times to their issues.
We've assisted SMBs like yours with 10 to 50 workstations with remote IT support for more than 30 years. When you call us, expect a real person on the other end of the line! We can securely connect to access your network remotely and diagnose and resolve your problems quickly!
Talk to us if you have a business in Fairfax, Herndon, Reston, McLean, Tysons, or anywhere else in Fairfax county. We're a phone call away at 703-968-2600. Get the IT support need from a trusted local managed service provider.
What Our Customers Are Saying
Signing up for remote IT services from a support company can be daunting. But we make it easy on our clients by putting them first and resolving their issues quickly. Just see what some of our satisfied customers say about working with us!

CSU took the burden of network support off of my shoulders
I find the cost of GridWatch to be very reasonable when everything is factored in such as the security patches, updates, and support that my staff can directly call and quickly get help. It frees up a significant amount of management time that I used to use chasing down issues and trying to help people myself. It's also comprehensive, I don't have to worry about whether our server or any of our workstations is up to date or that I have to get involved if there is a network issue, which is a huge deal to us.
Katie      LVT Practice Manager, Chesapeake Veterinary Cardiology Associates
We Are Pleased To Have Someone To Call In A Time Of Need
We here at Santee, Inc. are less fortunate when it comes to 'anything' in regards to the computer, printer, copiers, etc!  We are pleased to have someone to call in a time of need.  Keep in mind all of our 'needs' are the 'most important' as they are our everyday life.  So, thank you all at CSU for helping us one problem at a time.
Billie     Santee, Inc
Get Remote IT Services for Your Business Now
When you're ready to get remote desktop and network support, turn to Computer Services Unlimited! Sign up for our remote IT services in Fairfax or the DC Metro area and let us help your business grow. Call today for more information on how we can help your business.