Are you a small business owner near Fairfax, VA, looking for reliable IT support to help your business grow? It can feel overwhelming if you have run out of time and resources to maintain proper IT infrastructure or need more reliable support for your technical issues. You're worried about downtime, potential data loss, and not to mention dissatisfied customers. But you also don't want to spend money on business IT solutions that don't deliver the desired results.
Fortunately, there is cost-effective small business IT support near Fairfax, VA, that you can depend on to be there when you need them. Computer Services Unlimited, Inc. specializes in outsourced IT support for small businesses. We'll help you get the most out of your technology investments, providing the peace of mind that comes with knowing your systems are secure and reliable. With us as your IT partner, you can focus on growing your business and achieving success instead of having technical problems. Get in touch with us today to learn more!
Does Your Business Need These IT Benefits?
If your computers, networks, and systems worked properly and you had the right IT support, how much more could you accomplish in your day? By outsourcing your technology needs to our IT security consulting firm in Fairfax, VA, you can know that any technology-related issues will be quickly identified and resolved. You'll also protect your business information from data breaches and other security risks.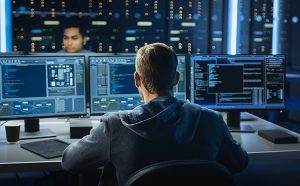 Proactive Network
Monitoring
With small business IT support near Fairfax, VA, you get proactive network monitoring to help protect your business from security threats. Our cyber security professionals will identify suspicious activity in your network before it becomes a problem, giving you peace of mind that your business is guarded against cyberattacks.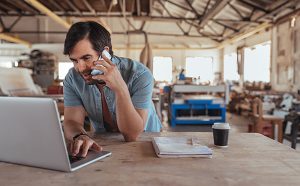 Digital Support to Advance Business Goals
Technology can be an invaluable tool for your business. When you partner with us for IT consulting services, we can provide strategies and solutions tailored to your small business's unique needs. We'll help you use your existing technology to maximize the efficiency of your business operations so that you can reach your goals faster.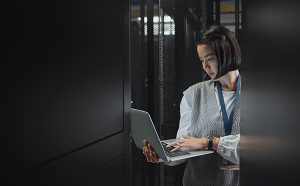 Quick Help Desk
Response Times
Small business owners like you realize how important your operations are to run efficiently. But when technology issues arise, even small ones can mean lost time and money for your business. But when you invest in quality tech support that offers a support person available 24/7/365, you can rest assured that your IT issues will be resolved quickly.
Getting Your Computers and Network to Work Shouldn't be Frustrating
As a small business owner, your success depends on maintaining the technology used in your operations. Without reliable small business IT support near Fairfax, VA, to address any issues that may arise, your business risks costly downtimes, missed sales, and inadequate data security. These issues leave you feeling frustrated and worried about the overall success of your business.
But you don't have to run your business fearing an information security incident. You don't have to remain frustrated that your network is down AGAIN. With professional IT support, you can confidently let us handle the technology, network, and cybersecurity issues. So you can focus on what you do best—running and growing your business.
Do You Need Small Business IT Support in Fairfax, VA?
Whether you need managed IT services, disaster recovery, VoIP services, or IT security consulting near Fairfax, VA, we can help! Check out our full list of IT services and get in touch with us today to let us know how we can help your business grow!
Why Choose CSU, Inc. as Your IT Partner?
We specialize in providing comprehensive IT solutions for small businesses just like yours. Our team of certified experts and security professionals can ensure your business technology is secure and up-to-date through regular maintenance and risk assessments. We also provide emergency network services when necessary to keep your operations running smoothly. With our help, you can stay focused on growing your business without fear of losing out because of unreliable technology. Contact us today to learn more about what we have to offer!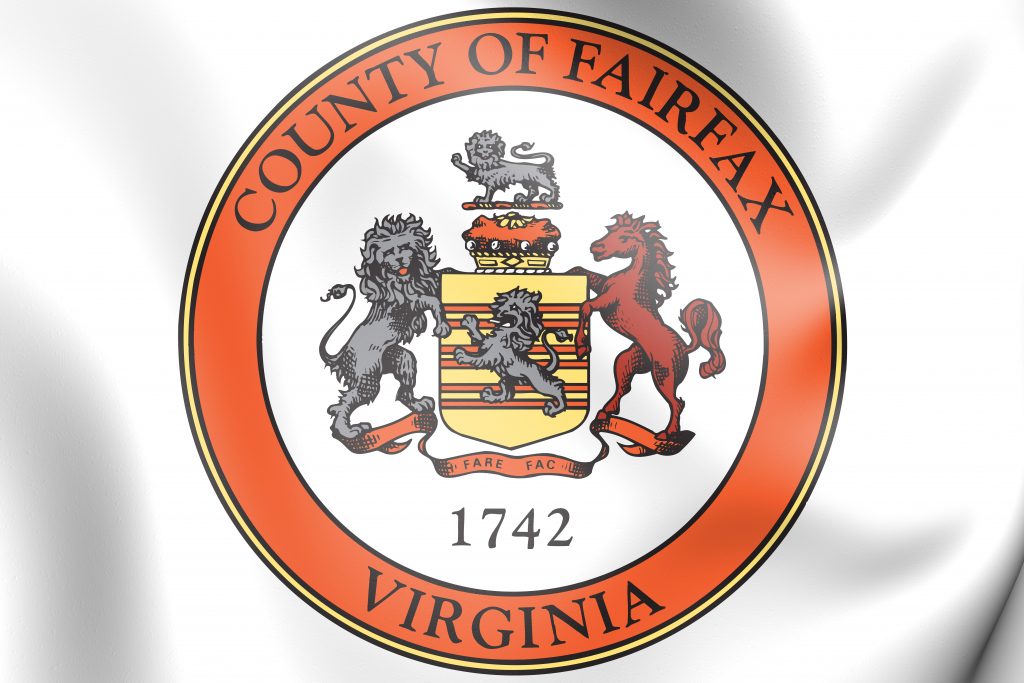 Get IT Solutions Tailored to Your Needs
With a trusted cybersecurity consultant on your side, you can improve system performance and protect your data from any malicious external threats. Outsourcing your IT support will free up valuable time for you and your team so that you can focus on running the business instead of managing technology. Or we can work alongside your existing IT team to handle the issues too complex or time-consuming for them to handle. Let us help ensure that your small business runs securely and efficiently with outsourced IT support.
No matter what specific needs your small business may have regarding IT support, our experienced team is here to provide tailored solutions for you at an affordable price. We understand the importance of keeping systems up-to-date and secure, so you can trust us to handle your IT needs and help make your business even more successful. Contact us today for personalized small business IT support near Fairfax, VA!