If you're worried that your current IT company is letting you down or you're paying for services you don't need, then it's time to partner with a better IT provider in Chantilly, VA. Your small or medium-sized business needs a reliable team of IT professionals who will respond to your IT issues quickly and efficiently.
At Computer Services, Inc., that's exactly what you'll get! We provide the best IT service management in Chantilly, VA, and want to help get your technology to work for you, not against you. Get in touch with our team today to schedule your IT consultation and start focusing on what matters most—growing your business.
Experience the Benefits of Qualified IT Management
You shouldn't have to get through your workday by crossing your fingers and hoping you don't experience an IT issue. You should be able to focus on growing and strengthening your business to be more profitable and successful. That vision can become a reality with the right IT service management in Chantilly, VA. That's why we make it easy for small business owners to experience benefits like these: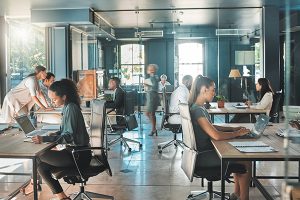 Less Downtime
If you're tired of experiencing downtime due to hardware or software failure or infrastructure problems or are worried about cyberattacks, you need us to help with your problem management. We'll constantly monitor your network and systems for potential threats and often can fix them before you even know they exist! You get less downtime, which means you and your employees can be more productive.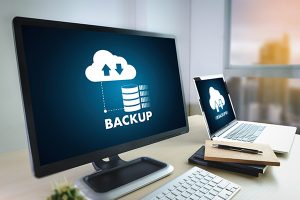 Redundant Data Backups
Are you afraid of losing important data due to inadequate backup, or are you worried about being unable to recover from a serious IT problem? When you partner with us, we'll ensure you have automatic and redundant data backups so you never have to worry again about losing precious business information. Plus, we have the expertise to handle any data that needs to comply with specific industry requirements, such as HIPPA.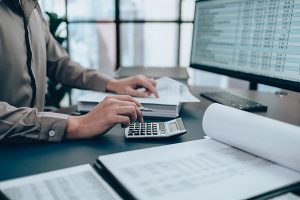 Customized IT Services
Other IT companies may want you to purchase IT services you don't use, but here at CSU, Inc., we customize your IT plan so that you only pay for what you need. This personalized service level agreement allows you to get your business's IT support to keep running without hurting your bottom line. That means you can choose our managed services to get comprehensive IT coverage or just one of the many IT services we provide.
Your Business Deserves Reliable and Responsive IT Support
When you operate a small or medium-sized business, you have a lot on your plate. Handling incident management and IT services requests shouldn't be a part of your heavy workload. You could hire your first IT person or add another technician to your team, but that just adds more to your plate. Between drafting a compelling job post, weeding through applications, interviews, onboarding, and training, who has time for all that?
Instead, you can simply hire our company which specializes in IT service management in Chantilly, VA. We'll work to get to know your business and provide the best IT service operations for you. And we'll be there when you need us, whether to resolve the constant phishing scams in your inbox, provide disaster recovery protection, or anything in between. Plus, it's often cheaper to hire an outsourced IT provider in Chantilly, VA, than to add to your team and have to pay the additional salary, benefits, and taxes that come with it.
Get the Best IT Provider in Chantilly, VA!
When your business needs an IT professional in their corner to help make your work more productive and profitable, turn to us! We'll help you with any of the following services:
Why Choose CSU, Inc. to Help Improve Your IT?
For more than 30 years, our team of certified experts and security professionals has specialized in providing exactly what you need. We understand the importance of keeping your business technology up-to-date and secure with regular maintenance and risk assessments. We work hard to ensure your technology is ready for today's events.
We're dedicated to delivering top-notch IT solutions for small businesses like yours. Our team has a wealth of expertise, boasting certified professionals and security experts adept at guaranteeing that your business technology is reliable. Partnering with us ensures that you can concentrate on growing your business without worrying about unreliability in your technology. Connect with us today to discover all our offerings!
Ready to Experience High-Quality IT Service Management in Chantilly, VA?
Once you are ready to start with the best IT service management in Chantilly, VA, we will simplify it! We'll sit down with your business and get to know you and your IT needs. Then, we'll develop a customized IT service plan that fits your needs and budget. Finally, all you have to do is focus on running your business, and we'll handle your information technology needs. Get started today by scheduling your IT consultation so you can stop experiencing letdown from your current IT company and start focusing on what you do best—serving your customers.