Small Business IT Support for Businesses with 25-94 Employees
Are you a small business owner who just wants the computers in the office to work? Are you fed up with chronic computer problems? Do your employees waste time resolving their IT problems rather than doing the job you hired them to do? These problems you face are typical for companies in the Northern Virginia area without reliable and experienced small business IT support.
That's why hiring a company specializing in technology solutions for small businesses needs to be an essential part of your business strategy. At Computer Services Unlimited, we'll help you with cost-effective tech support that keeps your business running.
What Every Business Owner Must Know About Hiring An Honest, Competent, Responsive And Fairly Priced Computer Consultant
Grow Your Business with Customized IT Support
If your small business depends on technology—making sales, checking out customer purchases, doing payroll, or something else—you need help ensuring that technology works. Because when the internet goes down, your software isn't working, or you're getting a flood of malicious emails, you lose productivity and jeopardize your company.
But your business can operate more efficiently and profitably with small business IT support, network security services, and other technological solutions. That's why you need to partner with a company that specializes in small business IT services for those with 25 to 94 employees. We can help with these common problems: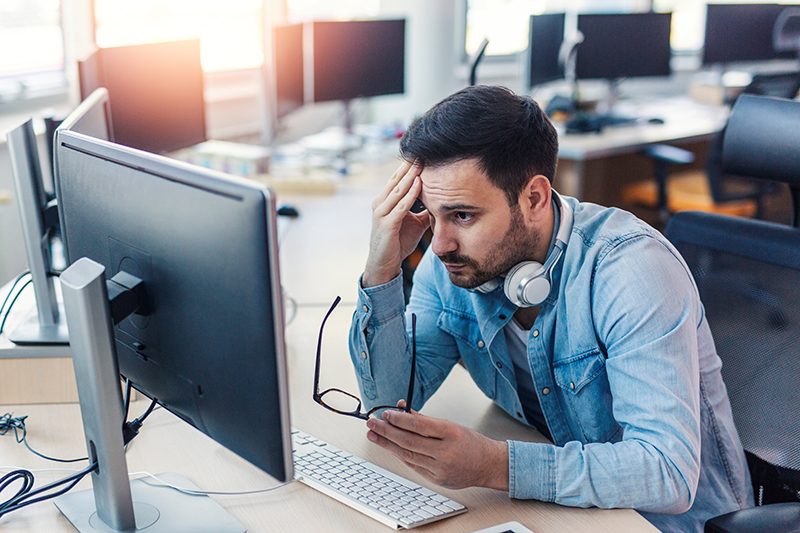 You realize that computer problems are affecting employee productivity
You want to focus on your business, not IT problems
You need a company that any of your end users can call when they have an IT problem
You worry your network and email security are lacking
You don't have a disaster recovery plan in case the unthinkable happens
You don't know if your security standards are up to par
You need help ensuring the data you collect remains compliant with applicable laws
Enjoy the Benefits of IT Support Services
With quick response times and a live person answering your call, partnering with us for small business IT support gives you the reassurance that your business is protected. You'll receive an entire team of professional technicians with years of industry experience, often for less than the cost of one full-time employee. Other benefits include:

Improved Productivity
When starting a business, ensuring you remain productive throughout the day is essential to business success. That's why computer issues can't slow you down. With 24/7/365 network security services that monitor your entire network, we can proactively resolve issues before they cause downtime at your company.

Remote Work Capabilities
A lot changed with COVID-19, and one of the most significant changes is the transition to hybrid or 100% remote work environments. With small business IT support, you can get the cloud capabilities and network security solutions you need to allow you and your team to work from anywhere!

Customized Services
Taking the time to understand your business is our business. You want the exact managed IT services you need, not a "one-size-fits-all" package with services you will never use. We offer customized IT support plans for small business owners that protect your business and give you affordable, flat-monthly pricing.
Get Small Business IT Support Near Fairfax, VA, Today!
When you own a business near Fairfax, VA, you will do whatever it takes to ensure its success. Investing in the right people, choosing the right location, and working long hours to support the business are all vital to its success. But you risk losing it all without some technical support to protect your business, its data, your customers, and your employees.
Cybercriminals use more sophisticated methods daily to dupe small business owners with 25 to 94 employees like you into giving them access to their network. Unfortunately, some companies don't have the resources to defend adequately against these attacks. That's why partnering with us for small business IT support will help get you the protections you need. We deploy state-of-the-art network tools to prevent cyberattacks. We can also prevent your employees from surfing malicious or inappropriate websites for the work environment.
Get in touch with us today to see how we can help your business thrive in this increasingly digital world with network security services. Get started today with a free IT consultation!