Are You Ready to Take Your Business to the Next Level with Cloud Computing?
If you're ready to streamline your workflow, improve collaboration, and increase network security, it's time for your business to switch to cloud computing. It can reduce operating costs and help your employees increase productivity, but it can also allow your team to work from anywhere. So, your sales agent, who is always on the go, can access reports and data in real-time, and your office employees can squeeze some work hours in while they're home taking care of their sick children.
Simply put, cloud computing can change the way you do business. However, the setup and terminology can get confusing. It pays to familiarize yourself with just what the cloud can offer and the types of cloud computing available—Infrastructure as a Service (IaaS), Platform as a Service (PaaS), and Software as a Service (SaaS).
As a leading cloud provider in Fairfax County, Computer Services Unlimited can help remove the confusion surrounding cloud services so that you can take advantage of the benefits of cloud computing.
If you don't know where to start when looking for cloud services, reach out to us for a FREE 30-Minute Network Audit and learn how our cloud computing services can help your business!
What Is Cloud Computing?
Cloud computing is when you access a remote computer network via the internet to access applications and programs or store data.
In the not-so-distant past, you ran programs from software downloaded on a physical computer or server in your office—you may even still operate that way. However, cloud computing affords you the freedom to access the same kinds of programs through the internet—no matter where you are in the world.
Essentially, cloud computers don't store any data on the hard disk of a user's personal computer. Instead, you access data from a remote server. These remote cloud servers are kept in a data center and host software, platforms, and databases, which frees up individual computers' memory and computing power. This way, users can securely access cloud services using credentials received from the cloud computing provider.
How Computer Services Unlimited Can Help With Cloud Services
Transitioning your physical servers into cloud servers isn't a job for amateurs. You need a professional cloud service provider who provides excellent IT support and is knowledgeable in their field. A small- to mid-size business like yours needs a cloud provider who can educate you on the differences between pure cloud and hybrid cloud, public cloud and private cloud, critical terms related to cloud infrastructure, and everything in between.
At Computer Services Unlimited, our cloud computing solutions are fully scalable and available for a flat-rate fee. We provide expert network security, 24/7 customer service and support, data protection, and tools you can use daily. Control and manage the systems you need when you need them with our cloud services. If you have even more questions about cloud computing, read our cloud FAQs.
When you work with us for cloud computing, you'll have access to our expert service and a full array of cloud services. Our cloud solutions cover:
IaaS (Infrastructure as a Service)
We provide pay-as-you-go access to IT infrastructure assets like servers, virtual machines (VMs), cloud storage, networks, and operating systems.
Cloud IT Solutions
Enjoy cloud-based, on-demand access to shared computing resources like applications and storage. So no matter where you are, you can access company data.
Hosted Microsoft Exchange
Want to access your email on your phone, tablet, or computer? We handle all your Microsoft Exchange cloud hosting and email storage needs, so you can!
Hosted Server and Desktop
We host any of your required servers or virtual desktop environments so that your team can remotely access them from anywhere.
Cloud-Hosted VoIP
We manage and host your cloud-based VoIP so that your business doesn't have to handle any phone system hardware. VoIP can even integrate with your CRM system.
Cloud Backup and File Sharing
Quickly and securely back up all of your organization's essential data, plus safely and efficiently share them with your team. Secure links ensure your files are protected.
Skybox Cloud Storage
Cloud storage for those that need a simplified management solution for hybrid, multi-cloud environments, so you can enjoy easy access to data.
Hardware Virtualization
We manage the implementation of shared virtual environments for your team to access remotely. Thus, your employees can work from home safely.
Microsoft Azure
We can help manage all of your cloud computing needs for Microsoft Azure, whether that's development tools or artificial intelligence and machine learning.
What Are the Benefits of Cloud Computing?
If you're wondering what these services can mean for your business and if it's worth it to contact Computer Services Unlimited for cloud capabilities, let's put your mind at ease. Think back to early 2020 when COVID-19 brought businesses of all kinds to a screeching halt. If your employees could work from anywhere in the world, including their homes, would your company have had to shut down for long or at all?
Or consider this scenario—there's an open position on your team, and you find the perfect person for it. They fit your company values, have the right amount of experience and education, are knowledgeable and friendly, and are exactly who you want in this role. However, she lives in Colorado, and without cloud capabilities, your company would have to pass on the ideal candidate for this position.
But, with cloud capabilities, your business can grow to its next level by hiring exceptional personnel and being able to adapt to work situations, no matter what's happening in the world or locally.
As cloud services and technology continue to advance and expand, so do our cloud computing services. We match the needs of modern businesses by being flexible, improving security and productivity, and lowering overall IT costs.
Because our services are fully scalable and available for a flat fee, you will never have to worry about an IT cost you can't cover. With no additional IT staff or initial capital investment required, your cost savings will allow you to focus capital on growing your business.
Get even more insights into what cloud computing can offer by reading: 8 Benefits Cloud Computing Brings to Your Small Business.
Better Flexibility
When you need to control and manage your systems, we give you easy-to-use and intuitive tools to help you along the way. With cloud storage services, hosted servers and desktops, and cloud backup and file sharing, you and your employees can work from anywhere, anytime.
Cloud computing also allows you to add new employees without worrying about office location or limited space, which means you can feel free to hire new employees as you see fit. You don't have to be limited by a candidate's location.
Improved Security
With our built-in data backup and secure data storage, you'll never have to worry about losing your data in the event of any disaster. Protect your company's vital systems and data with our cloud computing services.
You can also choose to add extra security to protect against data breaches and information loss. Since data and software don't "live" on hardware, theft and human error are also minimized. If HIPAA or other compliance laws bind your business, your information can stay encrypted while using the cloud.
Lower Expenses
Cloud computing means that your business won't have to purchase hardware equipment that needs to be maintained, repaired, or replaced. You'll also be afforded the ability to allow your employees to work from home, further reducing the need to pay for office space.
Thanks to our flat fee, you will see overall cost savings for your IT solutions with our cloud computing services. It covers you for all of our included services no matter when you need them or how often—making it easier to budget for IT needs.
Improved Productivity
Increase your company's productivity with 24/7 monitoring of your network and access to our support team anytime you need them. We work proactively to prevent problems from happening, so you don't have to worry about being without your necessary programs and files.
And with reliable cloud-based access to your data and applications, you and your team will always have the tools you need. Prepare for any long-term challenges from an emergency or natural disaster with these cloud-based infrastructures in place.
Extended Storage
Cloud computing offers nearly limitless storage capacity and the flexibility to better align with your specific business needs. When you work with Computer Services Unlimited, we can help ensure you have all the storage your business needs for your important, confidential data.
Does your business regularly see fluctuations in its data needs? No worries. Cloud storage is a valuable business solution in terms of the customization available to you. Easily extend or scale back your cloud storage service capacity.
Unlimited Scalability
Different companies have different IT needs. Sure, you may be a start-up today, but in a few years, you might find your organization has grown to a medium-sized company with 50 or more employee workstations. You'll need IT solutions that can pivot and grow as quickly as your business needs.
Cloud-based solutions are the perfect fit for developing and shifting businesses. If your business demands increase, you can quickly improve your cloud capacity without investing in physical infrastructure.
Here's What You'll Get from Us as a Cloud Provider
As your cloud service provider, we will always offer you the expert support you need when you need it the most. Our flat fee services provide you with 24/7 access to our team of experts who will provide you with network, security, application, and software support!
Increase the productivity from the technology you've already invested in and see what cost savings cloud computing can bring to your company. Just reach out to our team to learn more and see how we can help you realize the benefits of using the cloud for your business operations.
At CSU, we know that your business depends on your IT systems, so you need an IT company that can deliver IT solutions you can rely on. We're confident that we are the only cloud provider in Fairfax that provides these benefits to your business.
Expert Tech Support
At Computer Services Unlimited, we have over 25 years of IT experience. As one of our customers, you will have access to that experience and expert tech support. We are available 24/7, including weekends and holidays. We proactively monitor your network and systems and will be available when you need us the most. And our emergency response time is one hour or less—guaranteed.
Enterprise-Level Security Updates
Just because yours is a small to medium-sized business doesn't mean your security should be treated with any less consideration or priority than that of a larger-sized enterprise. With CSU, our clients get the security support they deserve. Get the industry's best enterprise-level security updates with our cloud computing services. Never worry again about how to secure and protect all your company's technology.
Flat Rate Fees
If invoices from IT companies give you nightmares, you'll breathe a sigh of relief when you work with us! With predictable monthly IT expenses, we work within your budget. Please reach out and speak with one of our team members about our FREE 30-Minute Network Audit. We will assess your needs and offer you the best solutions to match your budget and your company's growth.
What's It Like Working with CSU?
If there's one thing that separates CSU from other IT companies, we have many satisfied customers to explain to you how easy and convenient it is to work with us. From the moment you contact us to setting up your systems and providing the support you need, you can count on us for great IT support, lots of patience, and reliability you can trust.
Just see what some of our loyal clients say about working with CSU: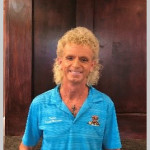 We Can Rely On All Of The CSU Team To Deliver Excellent Service
"We are very pleased to have a great business relationship with CSU. Everyone is always very helpful and willing to answer our questions or concerns and is so understanding. We know we can rely on all of the CSU team to deliver excellent service, from answering a simple question of why a printer does not print to a computer or server problem.
Being in the busy kennel business, when we need help, the CSU team knows we need it fixed ASAP, and we always get that immediate service. Occasionally we had to call Chuck after hours for issues, and he has kindly returned the call or answered his phone to reach out to help us. Thank you for providing Old Mill Kennel with great service now and in the years to come.
Timmie, Kennel Manager, Old Mill Boarding Kennel & Grooming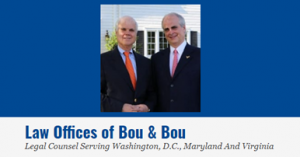 Easy, Secure Backups Save This Law Office Time, Money...And Worry
One of the things that intrigued us about CSU's backup service through ABRA was that it was 'worry-free.' We knew we had found the perfect solution for our critical data that our network depends on, that our clients depend on, that we as lawyers depend on to do our work. Once that was explained to us, we were very enthusiastic.
Joan, Operations Manager, Bou and Bou Law
Dedicated Cloud Computing Solutions for SMBs
When it comes to cloud computing in Fairfax, VA, and surrounding areas, there is no better choice than Computer Services Unlimited. Whether you have 10 or 100 employees, we can provide cloud solutions that save you time, improve your productivity, and keeps your data safe.
We can get you set up with cloud-hosted VoIP phone services, cloud backup and storage, hosted Exchange, and much more. Give us a call at 703-968-2600 to see how we can help take your business to the next level with cloud computing.