Take Advantage of Cloud Computing
Cloud computing can change the way you do business. Streamline your workflow. Improve collaboration. Increase network security. Reduce operating costs. It can get confusing, so it pays to familiarize yourself with just what the cloud can offer and the types of cloud computing available—IaaS, PaaS, and SaaS. As a cloud provider in Fairfax County, we can help you sort things out so you can take advantage of the benefits of cloud computing.
If you don't know where to start when looking for cloud services, reach out to us for a FREE 30-Minute Network Audit and learn how our cloud computing services can help your business!
What is Cloud Computing?
Our cloud computing solutions are fully scalable and available for a flat-rate fee. We provide expert network security, 24/7 customer service and support, data protection, and tools you can use every day. Control and manage the systems you need when you need them with our cloud services.
When you work with us for cloud computing, you'll have access to our expert service and a full array of cloud services. Our cloud solutions cover:
IaaS (Infrastructure as a Service)
Cloud IT Solutions
Hosted Microsoft Exchange
Hosted Server and Desktop
Cloud Hosted VoIP
Cloud Backup and File Sharing
Skybox Cloud Storage
Hardware Virtualization
Microsoft Azure
The Benefits of Cloud Computing
Because our services are fully scalable and available for a flat fee, you will never have to worry about an IT cost you can't cover. With no additional IT staff or initial capital investment required, your cost savings will allow you to focus capital on growing your business.
As cloud services and technology continue to advance and expand, so do our cloud computing services. We match the needs of modern businesses by being flexible, improving security and productivity, and lowering overall IT costs.
Get even more insights into what cloud computing can offer by reading, 8 Benefits Cloud Computing Brings to Your Small Business.
Better Flexibility
When you need to control and manage your systems, we give you easy to use and intuitive tools to help you along the way. With services like cloud storage, hosted servers and desktops, and cloud backup and file sharing, you and your employees can work from anywhere, anytime.
Improved Security
With our built-in data backup and secure data storage, you'll never have to worry about losing your data in the event of any disaster. Protect your company's vital systems and data with our cloud computing services.
Lower Expenses
With our cloud computing services, you will see overall cost savings for your IT solutions. Our flat fee covers you for all of our included services no matter when you need them, or how often.
Improved Productivity
Increase your company's productivity with 24/7 monitoring of your network and access to our support team anytime you need them. We work proactively to prevent problems from happening, and with cloud-based access to your data and applications, you and your team will always have the tools you need.
Here's What You'll Get from Us as a Cloud Provider
As your cloud service provider, we will always provide you with the expert support you need when you need it the most. Our flat fee services provide you with 24/7 access to our team of experts who will provide you with network, security, application, and software support!
Increase the productivity from the technology you've already invested in and see what cost savings cloud computing can bring to your company.
Expert Tech Support
At Computer Services Unlimited, we have over 25 years of IT experience. As one of our customers, you will have access to that experience and expert tech support. We are available 24/7, including weekends and holidays. We proactively monitor your network and systems, and will be available when you need us the most.
Enterprise-Level Security Updates
Never worry again about how to secure and protect all of your company's technology. Get the industry's best enterprise-level security updates with our cloud computing services.
Flat Rate Fees
We want to work within your budget, so reach out and speak with one of our team members about our FREE 30-Minute Network Audit. We will assess your needs and offer you the best solutions to match your budget.
Dedicated Cloud Solutions for SMBs
Our IT company is based in Fairfax, VA, and offers cloud solutions for SMBs with 10 to 50 workstations. We can get you set up with cloud-hosted VoIP phone services, cloud backup and storage, hosted Exchange, and much more. Give us a call at 703-968-2600 to see how we can save you money, improve your productivity, and enhance your security as a cloud service provider.
What Our Customers Are Saying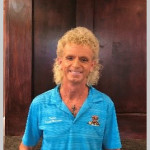 We Can Rely On All Of The CSU Team To Deliver Excellent Service
We are very pleased to have a great business relationship with CSU. Everyone is always very helpful and willing to answer our questions or concerns and are so understanding. We know we can rely on all of the CSU team to deliver excellent service from answering a simple question of why a printer does not print to a computer or server problem.
Being in the busy kennel business, when we need help, the CSU team knows we need it fixed asap and we always get that immediate service. Occasionally we had to call Chuck after hours for issues and he has kindly returned the call or answered his phone to reach out to help us. Thank you for providing Old Mill Kennel with great service now and in the years to come.
Timmie     Kennel Manager, Old Mill Boarding Kennel & Grooming
Easy, Secure Backups Save This Law Office Time, Money...And Worry
One of the things that intrigued us about CSU's back up service through ABRA was that it was 'worry free.' We knew we had found the perfect solution for our critical data that our network depends on, that our clients depend on, that we as lawyers depend on to do our work. Once that was explained to us, we were very enthusiastic.
Joan     Operations Manager, Bou and Bou Law