Take Advantage of Cloud Computing
Cloud computing can change the way you do business. Streamline your workflow. Improve collaboration. Increase network security. Reduce operating costs. It can get confusing, so it pays to familiarize yourself with just what the cloud can offer and the types of cloud computing available—IaaS, PaaS, and SaaS. As a cloud provider in Fairfax County, we can help you sort things out so you can take advantage of the benefits of cloud computing.
If you don't know where to start when looking for cloud services, reach out to us for a FREE 30-Minute Network Audit and learn how our cloud computing services can help your business!
What is Cloud Computing?
Are you wondering what the "cloud" is and just what it means for you and your business? When you access a remote computer network via the internet to access applications and programs or store data, we refer to it as cloud computing.
It used to be that you would run programs from software downloaded on a physical computer or server in your office—you may even still operate that way. However, cloud computing affords you the freedom to access the same kinds of programs through the internet—no matter where you are in the world.
Essentially, cloud computers don't store any data on the hard disk of a user's personal computer. Instead, you access data from a remote server. These remote cloud servers host software, platforms, and databases, which frees up individual computers' memory and computing power. This way, users can securely access cloud services using credentials received from the cloud computing provider.
How Computer Services Unlimited Can Help With Cloud Services
At Computer Services Unlimited, our cloud computing solutions are fully scalable and available for a flat-rate fee. We provide expert network security, 24/7 customer service and support, data protection, and tools you can use every day. Control and manage the systems you need when you need them with our cloud services.
When you work with us for cloud computing, you'll have access to our expert service and a full array of cloud services. Our cloud solutions cover:
IaaS (Infrastructure as a Service)
We provide pay-as-you-go access to IT infrastructure assets like servers, virtual machines (VMs), cloud storage, networks, and operating systems.
Cloud IT Solutions
Enjoy cloud-based, on-demand access to shared computing resources like applications and storage.
Hosted Microsoft Exchange
We handle all your Microsoft Exchange cloud hosting and email storage needs.
Hosted Server and Desktop
We host any of your required servers or virtual desktop environments so that your team can remotely access them from anywhere.
Cloud Hosted VoIP
We manage and host your cloud-based VoIP so that your business doesn't have to manage any phone system hardware.
Cloud Backup and File Sharing
Quickly and securely back up all of your organization's essential data and safely and easily share them with your team.
Skybox Cloud Storage
Cloud storage for those that need a simplified management solution for hybrid, multi-cloud environments.
Hardware Virtualization
We manage the implementation of shared virtual environments for your team to access remotely.
Microsoft Azure
We can help manage all of your cloud computing needs for Microsoft Azure.
The Benefits of Cloud Computing
Because our services are fully scalable and available for a flat fee, you will never have to worry about an IT cost you can't cover. With no additional IT staff or initial capital investment required, your cost savings will allow you to focus capital on growing your business.
As cloud services and technology continue to advance and expand, so do our cloud computing services. We match the needs of modern businesses by being flexible, improving security and productivity, and lowering overall IT costs.
Get even more insights into what cloud computing can offer by reading: 8 Benefits Cloud Computing Brings to Your Small Business.
Better Flexibility
When you need to control and manage your systems, we give you easy to use and intuitive tools to help you along the way. With cloud storage services, hosted servers and desktops, and cloud backup and file sharing, you and your employees can work from anywhere, anytime.
Improved Security
With our built-in data backup and secure data storage, you'll never have to worry about losing your data in the event of any disaster. Protect your company's vital systems and data with our cloud computing services. You can also choose to add extra security to protect against data breaches and information loss. Since data and software don't "live" on hardware, theft and human error are also minimized.
Lower Expenses
Cloud computing means that your business won't have to purchase hardware equipment that needs to be maintained, repaired, or replaced. You'll also be afforded the ability to allow your employees to work from home, further reducing the need to pay for office space. Additionally, you will see overall cost savings for your IT solutions with our cloud computing services, thanks to our flat fee. It covers you for all of our included services no matter when you need them or how often.
Improved Productivity
Increase your company's productivity with 24/7 monitoring of your network and access to our support team anytime you need them. We work proactively to prevent problems from happening, and with cloud-based access to your data and applications, you and your team will always have the tools you need. Prepare for any long-term challenges from an emergency or natural disaster with these cloud-based infrastructures in place.
Extended Storage
Cloud computing offers nearly limitless storage capacity and the flexibility to better align with your specific business needs. Does your business regularly see fluctuations in its data needs? No worries. Easily extend or scale back your cloud storage service capacity. In terms of the customization that's available to you, cloud storage is a valuable business solution.
Unlimited Scalability
Different companies have different IT needs. Sure, you may be a start-up today, but in a few years, you might find your organization has grown to a medium-sized company with 50 or more employee workstations. You're going to need IT solutions that can pivot and grow as quickly as your business needs. Cloud-based solutions are the perfect fix to meeting bandwidth needs for developing and shifting businesses. If your business demands increase, you can quickly improve your cloud capacity without investing in physical infrastructure.
Here's What You'll Get from Us as a Cloud Provider
As your cloud service provider, we will always provide you with the expert support you need when you need it the most. Our flat fee services provide you with 24/7 access to our team of experts who will provide you with network, security, application, and software support!
Increase the productivity from the technology you've already invested in and see what cost savings cloud computing can bring to your company.
At CSU, we know that your business depends on your IT systems, so you need an IT company that can really deliver IT solutions you can rely on. We're confident that we are the only cloud provider in Fairfax that provides these benefits to your business.
Expert Tech Support
At Computer Services Unlimited, we have over 25 years of IT experience. As one of our customers, you will have access to that experience and expert tech support. We are available 24/7, including weekends and holidays. We proactively monitor your network and systems and will be available when you need us the most. And our emergency response time is one hour or less guaranteed.
Enterprise-Level Security Updates
Just because yours is a small to medium-sized business doesn't mean your security shouldn't be treated with any less consideration or priority than that of a larger sized enterprise. With CSU, our clients get the security support they deserve. Never worry again about how to secure and protect all of your company's technology. Get the industry's best enterprise-level security updates with our cloud computing services.
Flat Rate Fees
We want to work within your budget, so reach out and speak with one of our team members about our FREE 30-Minute Network Audit. We will assess your needs and offer you the best solutions to match your budget.
Dedicated Cloud Solutions for SMBs
Our IT company is based in Fairfax, VA, and offers cloud solutions for SMBs with 10 to 50 workstations. We can get you set up with cloud-hosted VoIP phone services, cloud backup and storage, hosted Exchange, and much more. Give us a call at 703-968-2600 to see how we can save you money, improve your productivity, and enhance your security as a cloud service provider.
What Our Customers Are Saying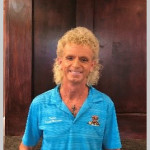 We Can Rely On All Of The CSU Team To Deliver Excellent Service
We are very pleased to have a great business relationship with CSU. Everyone is always very helpful and willing to answer our questions or concerns and are so understanding. We know we can rely on all of the CSU team to deliver excellent service from answering a simple question of why a printer does not print to a computer or server problem.
Being in the busy kennel business, when we need help, the CSU team knows we need it fixed asap and we always get that immediate service. Occasionally we had to call Chuck after hours for issues and he has kindly returned the call or answered his phone to reach out to help us. Thank you for providing Old Mill Kennel with great service now and in the years to come.
Timmie     Kennel Manager, Old Mill Boarding Kennel & Grooming
Easy, Secure Backups Save This Law Office Time, Money...And Worry
One of the things that intrigued us about CSU's back up service through ABRA was that it was 'worry free.' We knew we had found the perfect solution for our critical data that our network depends on, that our clients depend on, that we as lawyers depend on to do our work. Once that was explained to us, we were very enthusiastic.
Joan     Operations Manager, Bou and Bou Law