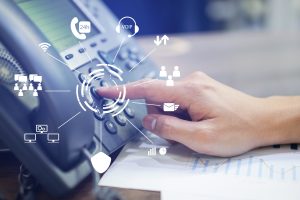 Are you a small or medium-sized business owner looking to upgrade your communication system? A VoIP phone provider might just be the solution you need. With advanced features, cost savings, and improved efficiency, VoIP technology is revolutionizing how businesses communicate. However, you should know a few things about voice over internet protocol (VoIP) before you sign up for this service.
In this article, we'll explore the benefits of VoIP phone services for businesses like yours near Fairfax, VA, and help you understand why making the switch could be one of the best decisions you'll ever make. You'll also learn about the potential security risks and some things you must do to ensure a smooth transition to VoIP services. Don't put up with dropped calls and outdated landlines any longer. Contact us today and let our experts guide you through choosing the right VoIP solution for your unique needs.
The Benefits of VoIP Phone Service for Business
As a small business owner, you need reliable and efficient communication tools to stay competitive in today's fast-paced market. VoIP phone services offer several advantages over traditional landlines, including lower costs, advanced features, and scalability. With a VoIP phone provider, you can enjoy unlimited calling, video conferencing, virtual fax, and more—all without breaking the bank. Modern VoIP systems are designed to grow with your business, so you won't need to invest in costly equipment upgrades as you expand.
In addition to cost savings and advanced features, VoIP technology allows you to integrate your phone system with other business applications, such as CRM software and team messaging platforms. This seamless integration can improve productivity and streamline your business processes, ultimately giving you a competitive edge in the market.
Beware of Possible Security Risks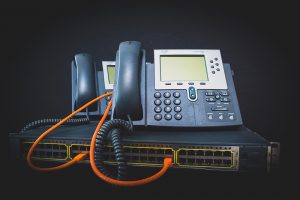 When considering a VoIP phone provider, it's essential to be aware of potential security risks associated with internet-based communication systems. Cyberattacks, data breaches, and unauthorized access to your network are just a few of the threats you might face. To mitigate these risks, choose a VoIP service provider, like ours, that prioritizes security and offers robust encryption, strong authentication measures, and regular system updates.
Additionally, it's crucial to educate your employees on best practices for securing their devices and handling sensitive information. By taking a proactive approach to cybersecurity and partnering with a reliable VoIP provider, you can protect your business from potential threats and enjoy the many benefits of VoIP technology with peace of mind.
Update Your Business Continuity Plan
Implementing a VoIP phone system can significantly impact your existing business continuity plan, making updating your strategies and procedures necessary. Since power and internet outages happen, you need a backup plan to handle phone calls. With most VoIP phone providers, you can reroute calls automatically during an outage or emergency, ensuring that your business remains operational even during unexpected disruptions.
When updating your business continuity plan, consider how your new VoIP system will affect your communication channels and the steps needed to maintain connectivity during a crisis. By incorporating VoIP technology into your plan, you can enhance your organization's resilience and minimize potential downtime.
Ensure Your Network Can Handle the Increase Traffic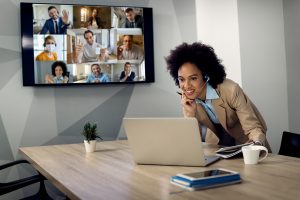 Before implementing a VoIP phone system, you must ensure your network can handle the increased traffic generated by voice and video calls. A reliable internet connection and sufficient bandwidth are crucial for maintaining call quality and preventing dropped calls or delays. Work with your IT team or a professional VoIP consultant to assess your current network infrastructure and determine whether any upgrades or adjustments are necessary to support your new VoIP system.
In addition to assessing your network capacity, consider implementing quality of service (QoS) settings to prioritize VoIP traffic and avoid potential bottlenecks. You may also need to consider switching to a faster internet provider for your business near Fairfax, VA. By taking these steps, you can ensure a smooth transition to VoIP technology and enjoy its many benefits without compromising call quality or performance.
Ready to Work with a VoIP Phone Provider?
Choosing the right VoIP phone provider can benefit your small or medium-sized business near Fairfax, VA. From cost savings and advanced features to improved business continuity and network performance, VoIP technology has the potential to revolutionize your communication systems and drive growth.
Don't let outdated traditional phone systems hold you back. Contact us today to find out how our expert team can help you make the most of VoIP technology and unlock the full potential of your business communications.
Resources: